NASA Satellite Photos Show Thomas Fire Conditions Rapidly Improving
NASA has been tracking the progress of the wildfires in California since the first of them broke out and spread across the state leaving wreckage in their wake. The satellite images show plumes of smoke coming from the hot spots where the fires are burning strong.
The Thomas fire burning in Southern California was raging thanks to dry air, the Santa Ana winds and high temperatures but a change in the weather has helped calm the fire down images from NASA satellites show.
A photo from Saturday shows smoke coming from a line of fires in the area, indicated by red dots added by NASA to show the "hot spots" or the spots where active fires were burning when the photo was taken. This photo was captured by the Terra satellite and clearly shows how widespread the smoke from the many fires was.
The next day the conditions had improved a bit and the firefighters who were working hard to minimize and contain the fires had had some success with the weather cooperating as well. The Aqua satellite captured a photo of the same area in California with significantly less smoke present than there was the day before.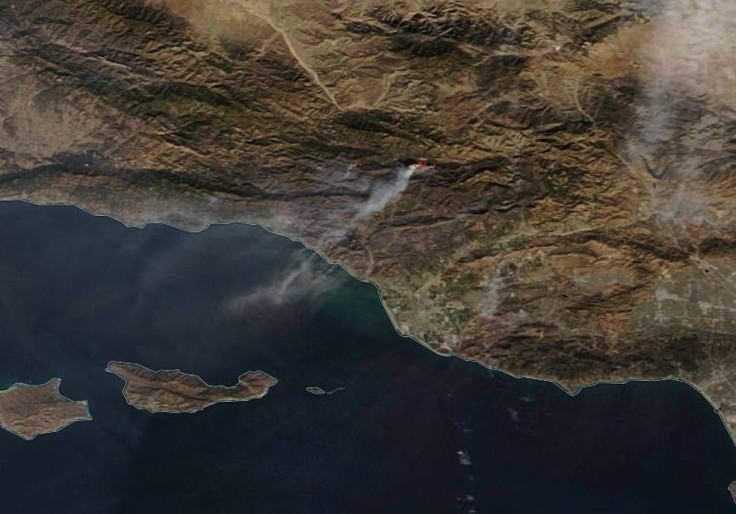 By Tuesday, satellite images weren't even detecting the hot spots from the fires anymore. While the fires are still burning they've shrunk and are significantly weaker than they were when there was a full blanket of smoke covering the ocean drifting over from the land. A second image from the Aqua, taken Tuesday, shows the scorched land but no smoke plumes.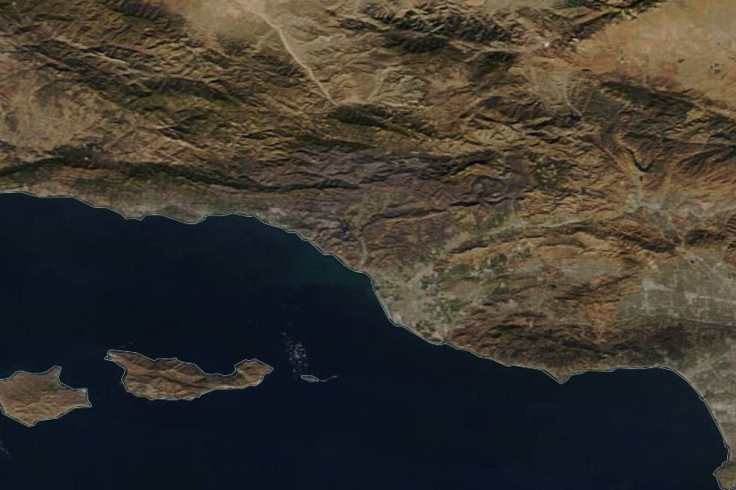 The fire was 60 percent contained on Wednesday and had burned 272,000 acres of land, making it the second largest fire in California's history, according to NASA. As it burns, it has the potential to end up the largest fire in California recorded over nearly the last century. The largest was the Cedar fire in 2003.
The Thomas fire is expected to pick back up a bit with a change in weather in the forecast for Wednesday afternoon, according to NASA. There a strong North wind in the forecast along with the Santa Ana wind.
© Copyright IBTimes 2022. All rights reserved.
FOLLOW MORE IBT NEWS ON THE BELOW CHANNELS