NASA Sees Record Number Of Applicants For 2017 Astronaut Program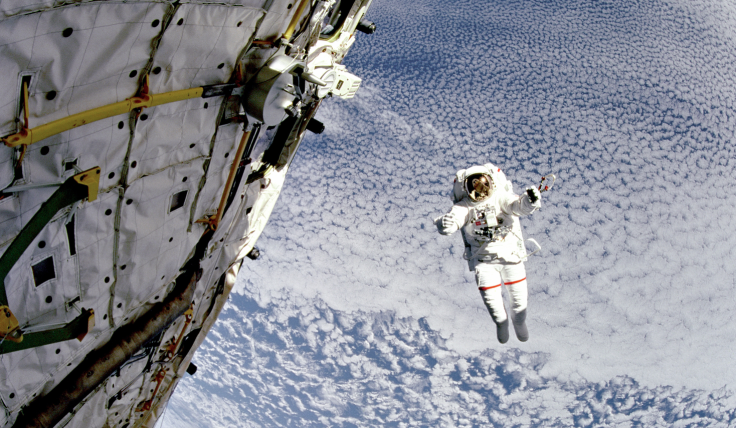 A record number of people have signed up for a chance to be among the stars — in space that is. NASA, in its search for some new astronauts, saw more than 18,300 people apply to its 2017 class.
That's three times the number that applied in 2012 and far more than double the previous record of 8,000 applicants in 1978. "It's not at all surprising to me that so many Americans from diverse backgrounds want to personally contribute to blazing the trail on our journey to Mars," NASA Administrator Charlie Bolden said in a statement. "A few exceptionally talented men and women will become the astronauts chosen in this group who will once again launch to space from U.S. soil on American-made spacecraft."
Applications for the 2017 class opened Dec. 14 and closed Thursday. But that's only the first step of a rigorous 18-month selection process. Out of the 18,300 people that applied, only eight to 14 individuals will be selected by mid-2017.
The NASA astronaut review board will assess each candidate's qualifications and those highly qualified will visit the Johnson Space Center in Houston for interviews. Candidates picked for the program will then undergo about two years of training for spacecraft systems, spacewalk skills, Russian language training and other skills.
After training, astronauts will initially help at the astronaut office in Johnson Space Center, before being assigned to several spacecraft, which include the International Space Station, Orion deep space exploration craft, or two commercial spacecraft, such as Boeing's CST-1000 Starliner and the SpaceX Crew Dragon.
© Copyright IBTimes 2023. All rights reserved.