Nashville Bomb: Who Is The Person Of Interest In The Christmas Day Explosion?
The FBI has a suspect in the Christmas morning bombing that rocked Nashville, Tennessee.
Police on Friday responded to calls of about 20 gunshots in the historic downtown district and found a recreational vehicle that detonated. Officials said it was an "intentional act" and a "deliberate bomb."
Three people were injured and no bystander was killed, while several cars were destroyed with over 40 businesses demolished. Human remains were found near the site of the explosion in what is suspected to be a suicide bombing.
When police had arrived on the scene, they heard an automated message coming from the RV on the scene giving out a warning of the explosion, according to CNN. No motive has been established for the bombing.
Mayor John Cooper said Sunday that there is a "lot of momentum" in the investigation.
"I expect a lot of questions will be answered relatively soon. We've got hundreds of agents on the ground working very hard," Cooper told CBS' "Face the Nation."
The person of interest is 63-year-old Anthony Quinn Warner of the Nashville suburb of Antioch. Few details have been released about Warner. CNN reported that the FBI is not looking into other suspects.
The police department was led to Warner's home after receiving hundreds of tips about the RV, which was often parked on his street, according to local reports. Federal agents on Saturday were seen outside Warner's home, removing items from the basement.
The FBI received tips that Warner may have been paranoid about the prospect that Americans are spied on through the use of 5G technology, according to local reports. The RV had exploded outside of an AT&T transmission center.
Meanwhile, reports surfaced Saturday that Warner had recently signed over his Antioch home to Michelle Louise Swing, a woman who lives in Los Angeles. The documents were not signed by Swing. It is unclear how Warner knows Swing and his motive for giving her the house.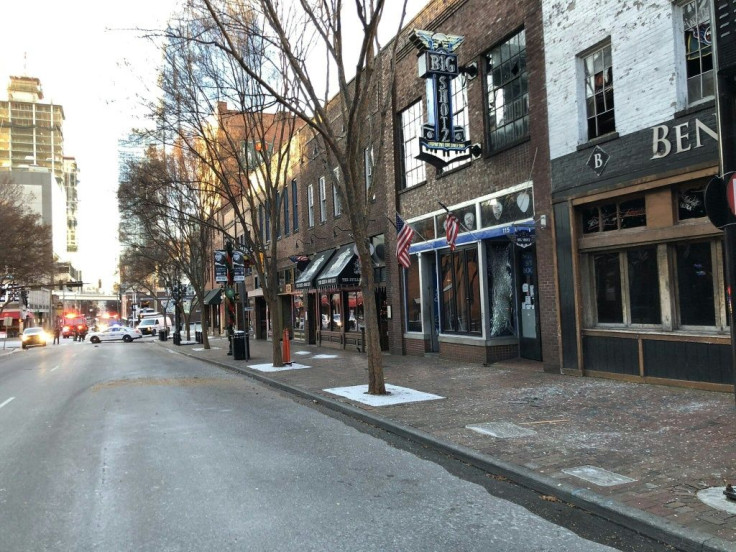 © Copyright IBTimes 2023. All rights reserved.