'Nashville' Season 5 Spoilers: Finale Synopsis, Video And Photos Released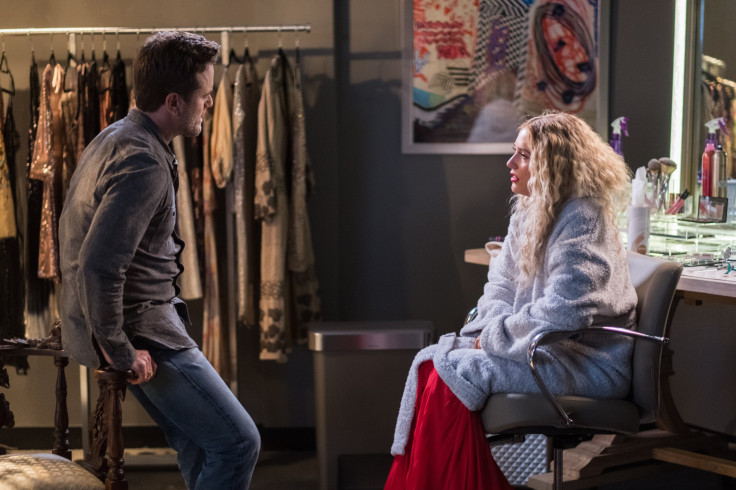 "Nashville" Season 5 is coming to an end, but the CMT show isn't closing without some serious drama. The tension between Juliette and Maddie builds as the awards ceremony finally comes about, and Zach takes his disagreement with Deacon to a new level in the season finale.
"With Deacon and the artists of Highway 65 taking a stand, Zach sends a message," the synopsis reveals. Zach is a successful Silicon Valley entrepreneur and failure isn't an option for him. He has some aggressive tactics for getting his way in the "Nashville" Season 5 finale.
As seen in the promo video, the power gets turned off at Highway 65, but Deacon (Charles Esten) isn't going to let Zach (Cameron Scoggins) stop them so easily. He'll has to come up with a plan to keep the label running while he and Zach are fighting. Meanwhile, Will (Chris Carmack) confronts his boyfriend about his mean behavior. "You really think I'd let anything bad happen to you?" Zach asks.
READ: What's New On Netflix In August?
Elsewhere, the American Music Awards are finally upon us. Maddie (Lennon Stella) and Juliette (Hayden Panettiere) are nominated in the same category, but Juliette's nod is for the song that was actually supposed to go to Maddie. The women haven't been talking to each other much in the past few episodes, but the synopsis warns, "Maddie and Juliette's conflict comes to a head."
The trailer for "Nashville" Season 5, episode 22, titled "Reasons to Quit," shows that Deacon will finally figure out why Maddie and Juliette have been fighting. He isn't pleased to learn that Juliette was so deceptive.
"If there is still a label, you are off of it," Deacon says. Watch the promo video below:
Daphne (Maisy Stella) won't have problems quite so glamorous, but she'll be facing her own struggles. "Daphne goes to a pool party," the finale summary teases. Of course, Flynn (Ben Taylor), the boy she likes will be there, but she'll also cross paths with Jessie's (Kaitlin Doubleday) son, who happens to be Daphne's age.
Meanwhile, it looks like Gunnar (Sam Palladio) and Scarlett (Clare Bowen) will see each other again after taking some time apart. "Gunnar returns from Avery's tour," the episode 22 synopsis says.
READ: Miranda Lambert Is Not Writing A Breakup Album
The trailer reveals that Gunnar will confront Scarlett, asking her if she ever trusted anyone before. It seems his time in Texas may have allowed Gunnar to see the problems in their relationship with more clarity.
The photos from this episode reveal even more. Real life country star Kacey Musgraves will jam with Maddie and Daphne in the midst of all this Highway 65 drama. However, Daphne also has some sad moments. It looks like she'll be having a less than stellar time at the pool party.
Meanwhile, Scarlett and Gunnar will reunite to sing at the Bluebird Café's 35th anniversary celebration. The reporter that Scarlett had a confrontation with earlier this season, Mackenzie Rhodes (Amanda Brooks), will also reappear. Who is she causing trouble for this time? She's pictured with Juliette, but she isn't the only trouble-making guest star in the "Nashville" finale. Jessie's ex-husband Brad (Jeffrey Nordling) will also reappear.
"Nashville" Season 5, episode 22 airs Thursday at 9 p.m. EDT on CMT. While this is the season finale, it isn't the end of the series. CMT already renewed the drama for Season 6.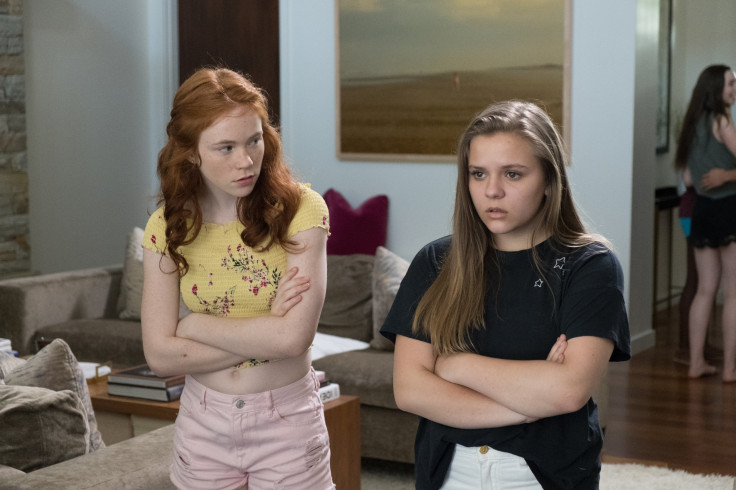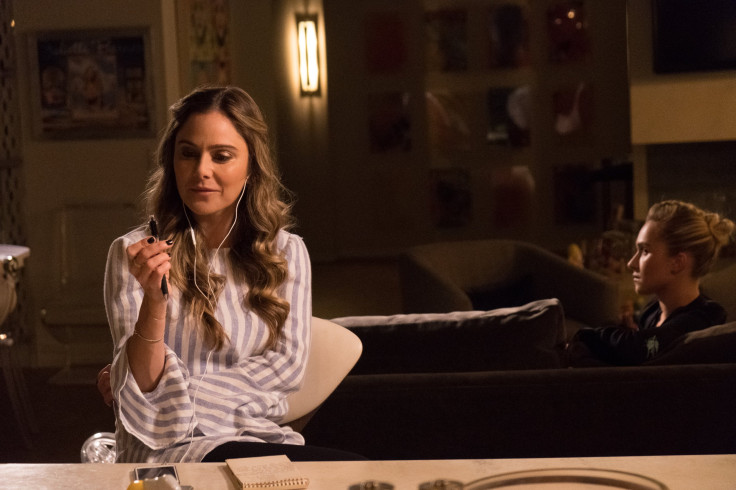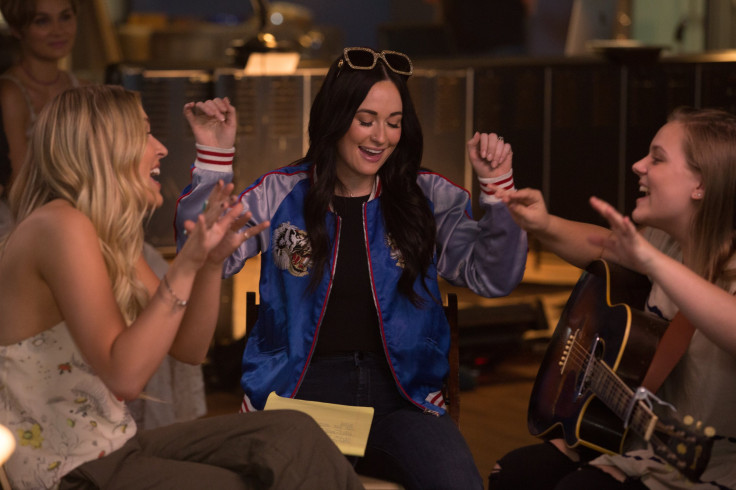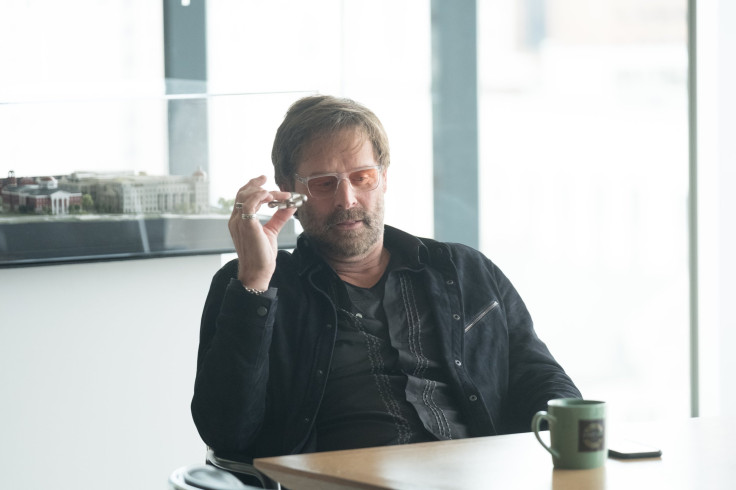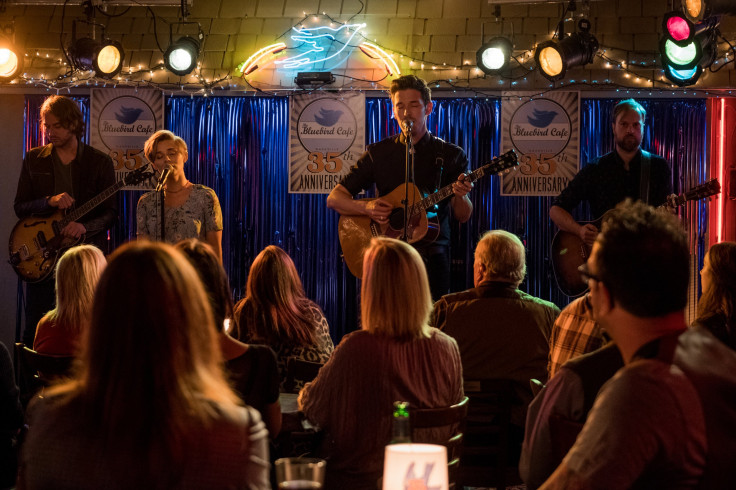 © Copyright IBTimes 2023. All rights reserved.