National Average For Gas Prices Drops Below $4 For First Time In 5 Months
The national average for gas prices reached $3.99 on Thursday after it has been above $4 for the past five months.
The average on Wednesday was at $4.01, while one week ago it was about 10 cents higher at $4.13. The average a month ago was at a high of $4.67, according to American Automobile Association. The record was $5.01 on June 14.
"The national average has not been below $4 per gallon since March 5. In the spring, oil prices spiked in reaction to Russia's invasion of Ukraine, leading the national average to a new all-time high," AAA said in a news release on Thursday.
The AAA also noted that "since last Thursday, these 10 states have seen the largest decreases in their averages: Colorado (−21 cents), Arizona (−21 cents), Illinois (−19 cents), Maine (−19 cents), Ohio (−18 cents), Kansas (−18 cents), West Virginia (−18 cents), Wyoming (−17 cents), Arkansas (−17 cents) and Indiana (−17 cents)."
When the prices started to rise in March, it was unclear when they would stop as they continuously were on the rise almost every day for a period of time.
Amos Hochstein, the special presidential coordinator for international energy affairs, told CBS New in July, "We already have many gas stations around the country that are below $4. This is the fastest decline rate that we've seen against a major increase of oil prices during a war in Europe where one of the parties in the war is the third largest producer in the world."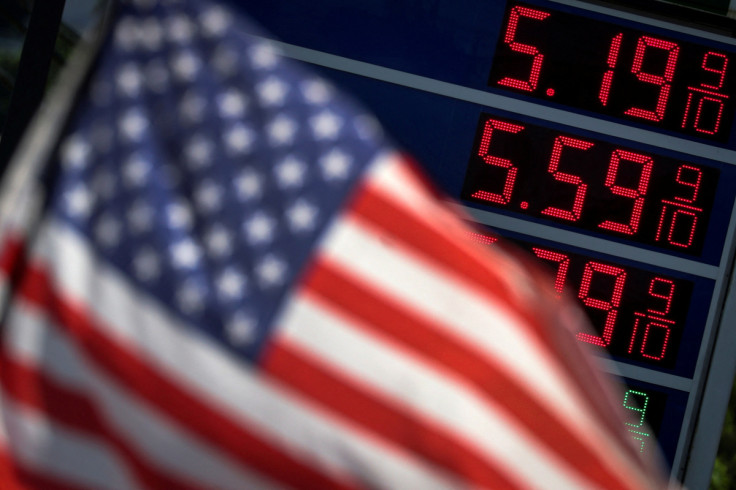 © Copyright IBTimes 2023. All rights reserved.