National Book Lover's Day 2016: Read Like Rory Gilmore On Aug. 9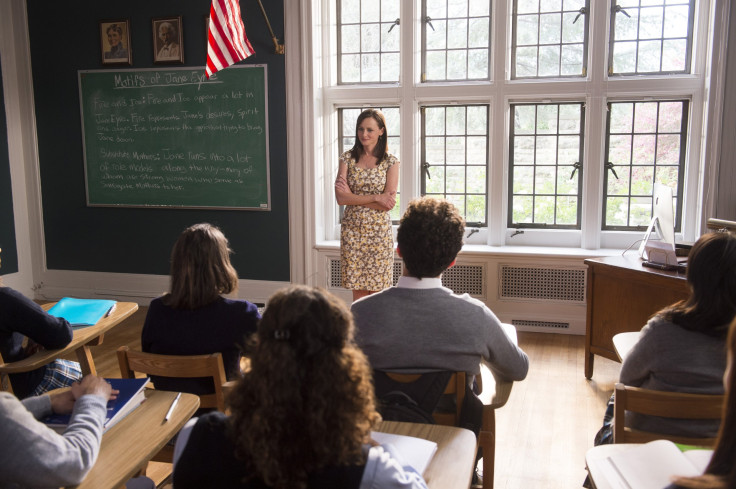 If anyone is celebrating National Book Lovers Day on Aug. 9, it's definitely Rory Gilmore. It's difficult to be as well read as Alexis Bledel's "Gilmore Girls" character, but bibliophiles can certainly try. Here is a small selection of Rory's recommended reads:
"Howl" by Allen Ginsberg — Rory and Jess (Milo Ventimiglia) shippers know how important this book is. Jess borrows Rory's copy and leaves notes in the margins shortly after they first meet.
"Letters to a Young Poet" by Rainer Maria Rilke — In one early episode, Rory convinces her boyfriend Dean (Jared Padalecki) that she needs a $1 paperback of this book because it's much more portable than the hardback she already owns.
"The Portable Dorothy Parker" by Dorothy Parker — This heavy collection is what Rory throws in her purse to go to her first school dance with Dean.
"Anna Karenina" by Leo Tolstoy — Dean refers to this as one of Rory's favorite books and calls it "depressing."
"Moby Dick" by Herman Melville — Before they start dating, Dean asks Rory how she is enjoying reading this book. She says it's her first Melville and worries that it's a cliché choice, but she likes it so far.
"A Heartbreaking Work of Staggering Genius" by Dave Eggers — Rory is reading this book in her dorm one night when Logan (Matt Czurchy) crawls through her window.
"Leaves of Grass" by Walt Whitman — Richard (Edward Hermann) and Emily (Kelly Bishop) bring Rory a first edition of this poetry book in Latin.
"Dead Souls" by Nikolai Gogol — This book comes up several times in an episode where Rory is applying to Harvard. Rory enjoys the book while Lorelai (Lauren Graham) seems to just enjoy saying the author's name.
"The Art of War" by Sun Tzu — When school council politics get intense, Rory warns Francie (Emily Bergl) that she's read this classic.
"The Naked and the Dead" by Norman Mailer — Lorelai claims Rory read this book as a small child after she sees the author at the Dragonfly Inn.
"My Lai 4: A Report on the Massacre and Its Aftermath" by Seymour M. Hersh — Rory tells Logan that this book made her obsessed with investigative journalist Seymour Hersh.
These are just a few of Rory Gilmore's many books, but BuzzFeed has a complete list of the books she references throughout the first seven seasons.
Netflix's "Gilmore Girls: A Year in the Life" is sure to add even more to the journalist's bookshelves, which already have over 330 titles. The series will pick up with Rory and Lorelai about eight years after the original show left off. Not only will viewers find out what Rory's been reading, but they'll also discover what happened to Lorelai and Luke (Scott Patterson), where Rory's journalism career went and more. "Gilmore Girls: A Year in the Life" hits Netflix Nov. 25.
© Copyright IBTimes 2023. All rights reserved.