National Book Lovers Day 2016: 11 Books Being Made Into Movies This Fall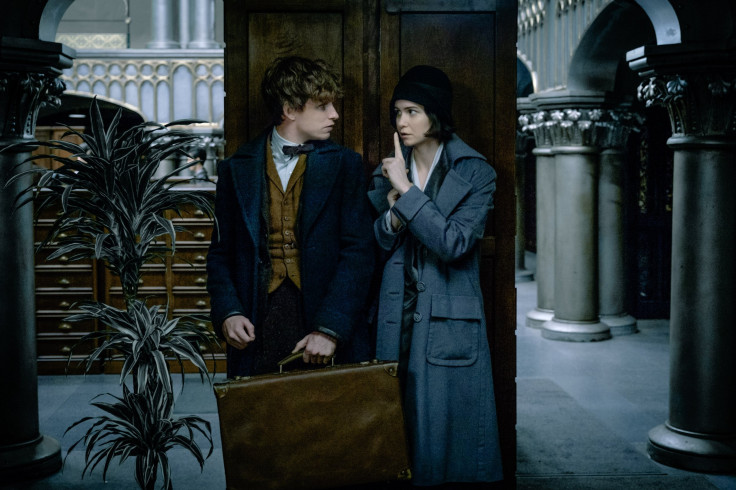 It's National Book Lovers Day, and there's nothing bibliophiles enjoy more than being able to say the book was better than the movie. These novels and biographies will all hit the big screen this fall.
"A Light Between Oceans" — Sept. 2 — Real-life couple Michael Fassbender and Alicia Vikander star as a couple who find a baby girl on the beach and decide to raise her together. The drama, based on M.L. Stedman's 2012 novel, takes place in post-World War I Western Australia.
"Sully" — Sept. 9 — Tom Hanks stars as Capt. Chesley "Sully" Sullenberger, the real life pilot who was forced to land a plane on the Hudson River. The drama is based on Sullenberger's autobiography, "Highest Duty."
"Queen of Katwe" — Sept. 23 — This biopic focuses on Phiona Mutesi (Madina Nalwanga) from Uganda who trains to be a world chess champion. The Disney film adapts Tim Crothers' 2012 book and also stars Lupita Nyong'o and David Oyelowo.
"Miss Peregrine's Home for Peculiar Children" — Sept. 30 — The highly anticipated adaptation of Ransom Riggs's 2011 young adult novel follows a teenager named Jacob (Asa Butterfield) as he discovers the strange orphanage where his grandfather was raised.
"The Girl on the Train" — Oct. 7 — Emily Blunt stars in this drama based on Paula Hawkins' 2015 thriller about a woman who starts watching a happy couple in their house when she passes their home on the train every day. She imagines a beautiful life for them until she sees something disturbing. The next day, she wakes up with no memory of the night before and discovers that the woman she was watching is suddenly missing.
"Middle School: The Worst Years of My Life" — Oct. 7 — James Patterson and Chris Tebbets' 2011 graphic novel will hit the big screen. Rafe (Griffin Gluck) is bored with school and decides to break every rule in his middle school handbook.
"Inferno" — Oct. 14 — Cryptologist Robert Langdon (Tom Hanks) is back to solve the mysteries of Dante in this adaptation of Dan Brown's 2013 thriller.
"A Monster Calls" — Oct. 21 — Based on Patrick Ness' 2011 book, this film follows a boy (Lewis MacDougall) as he finds a tree monster to help him deal with his mother's (Felicity Jones) terminal illness.
"American Pastoral" — Oct. 28 — Phillip Roth's 1997 novel explores the life of a man whose family is torn apart by his daughter's radical political beliefs. Ewan McGregor directs and stars in this movie as Swede and Dakota Fanning will play his daughter Merry.
"Billy Lynn's Long Halftime Walk" — Nov. 11 — A 19-year-old is brought home from the Iraq War to be celebrated at a Thanksgiving Day pro football game. Newcomer Joe Alwyn stars as the titular character from Ben Fountain's 2013 book alongside Kristen Stewart, Steve Martin, Vin Diesel and Chris Tucker.
"Fantastic Beasts and Where to Find Them" — Nov. 18 — Newt Scamander (Eddie Redmayne) travels to New York to find that the American Wizarding World is very afraid of being discovered by non-magical folk. The movie, which is the beginning of a trilogy, is based on the encyclopedia of creatures that J.K. Rowling published in 2001.
Which books are you planning to read before seeing the movie? Sound off in the comments section below!
© Copyright IBTimes 2023. All rights reserved.