National Chocolate Cake Day 2017: 5 Bakeries To Try In NYC To Celebrate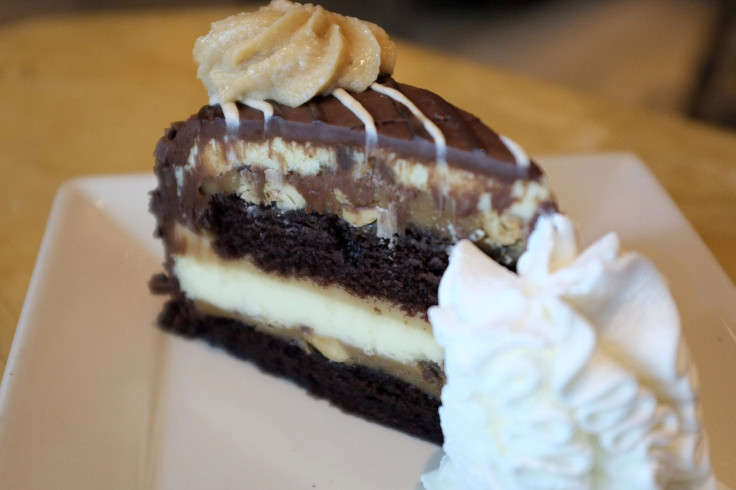 Dear chocolate lovers: Today is your day. It's National Chocolate Cake Day, and there is an entire day devoted to the popular dessert.
For those who reside in New York, Friday is the perfect day to try out one of the City's many delicious bakeries and sweet shops. Read on for a list of the top five places to grab the perfect slice of chocolate cake – among other highly recommended desserts -- in honor of National Chocolate Cake Day.
1. Baked: This unforgettable bakery has a location in Red Hook and one in TriBeCa. One of the best-selling cakes at Baked is Bananas! which offers a unique spin on the classic chocolate cake. If you're in the mood for a chocolatey treat that surpasses the classic chocolate cake, Bananas! is the option for you. The cake is a layered banana cake that comes with whipped milk chocolate ganache and peanut butter filling and frosted with whipped milk ganache. Chopped peanuts and a dark chocolate glaze surround this delicious dessert. For the ultimate chocolate cake, though, try out its Diner Double Dark cake, a devil's food cake drenched in a semi-sweet chocolate frosting.
2. Dominique Ansel Kitchen: Although this inventive French patisserie is best known for its famous Cronuts, its selection of chocolatey desserts is worth investigating (the chocolate chip cookies alone will distract you from the fact that it's National Chocolate Cake Day). Try a slice of the bakery's West Village Chocolate Caramel Cake.
3. Make My Cake: This Harlem-based bakery has visitors swooning over its famous red velvet cake, but there are a variety of other delectable options to try. For coconut fans, try the German Chocolate Throwdown. Otherwise, the bakery does a fabulous Double Chocolate Cake and a Black and White Cake.
4. Two Little Red Hens: Order one of this bakery's signature cakes in 10" or 12" sizes. Its layered Yellow Cake / Chocolate Cake can be customized to your liking and features a heavenly chocolate fudge frosting. Or, you can go the whole nine-yards with its Brooklyn Blackout cake, which includes four layers of chocolate cake with chocolate pudding filling and fudge frosting.
5. Silk Cakes: For those that are looking for a slice of cake – or perhaps a cupcake – look no further than Silk Cakes. The cakes are as delicious and unique as they are beautiful. Try the exquisite chocolate cake with chocolate buttercream and semi-sweet chocolate truffle or go out on a limb and try its Sriracha chocolate cupcake (yes, Sriracha). It comes with chocolate buttercream and semi-sweet chocolate truffle with lime zest.
© Copyright IBTimes 2023. All rights reserved.