National Connecticut Day: Interesting Facts About 'The Constitution State'
National Connecticut Day is commemorated to celebrate the fifth state to join the United States of America.
National Connecticut Day, observed every Aug. 10, is celebrated to recognize the many contributions of "The Constitution State." One of the six New England States, Connecticut is known for quite a lot of things including the many inventors who hailed from the state.
"There are classic Ivy League schools, modern expressways, great corporate offices, and small farms," Connecticut's official website states. "Connecticut is a thriving center of business, as well as a vacation land."
To celebrate the occasion, why not enjoy things the state has to offer -- from ziplining adventures to its cultural offerings. Another way would be to learn more about the 29th most populous state in the U.S.
On this day, celebrate the state of Connecticut by looking at some interesting facts about it. (Courtesy: The Fact File and 50 States.com)
Connecticut is called the "Constitution State" because "The Fundamental Orders of Connecticut" was said to be the model for the U.S. Constitution.
Hartford has been the capital city of Connecticut since 1875.
The first telephone book ever was published by The New Haven District Telephone Company in New Haven, Connecticut in 1878. It only consisted of 50 names.
"The Hartford Courant" is the "oldest continuously published newspaper" in the U.S. It has been in print since October 29, 1764.
The first woman to receive a U.S. patent was Mary Kies from South Killingly in Killingly, Connecticut on May 15, 1809. She received it for her new technique of weaving straw with silk.
The first nuclear submarine in the world, the USS Nautilus, was constructed in Groton, Connecticut from 1952 to 1954.
Connecticut is the home of the first hamburger and helicopter.
President George W. Bush was born in New Haven, Connecticut. He is the only president to be born in the state.
George Smith of New Haven, Connecticut invented the lollipop in 1908.
The state was once known as the "Arsenal of the Nation" because it was home to the many companies manufacturing firearms in the 19th and 20th centuries.
Connecticut was the home of the inventor of the revolver, Samuel Colt.
Edwin Land, the inventor credited for patenting hundreds of inventions, was born in Connecticut. Among his inventions was the Polaroid Land Camera that became popular worldwide.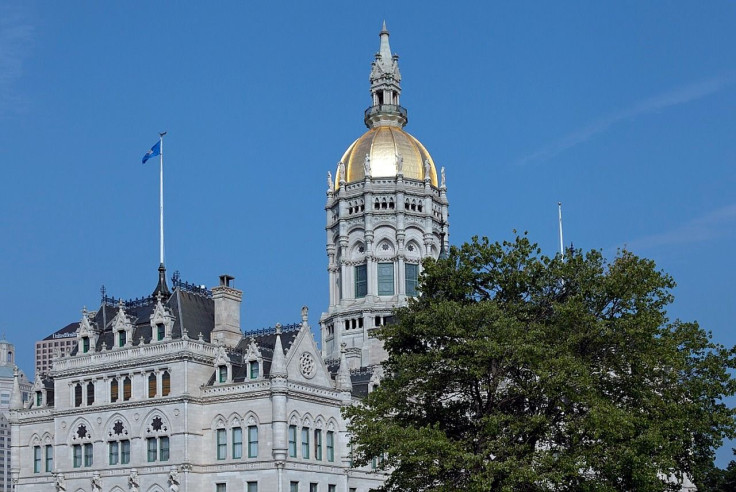 © Copyright IBTimes 2023. All rights reserved.