National Happiness Happens Day: Feel Good Quotes On The Joyous Expression
National Happiness Happens Day, celebrated every year in the United States on Aug. 8, encourages one to be happy all day long.
The Secret Society of Happy People created Admit You're Happy Day in 1999, which eventually became Happiness Happens Day. It was created with an aim to celebrate the expression of happiness and recognize their happy moments.
On this occasion, below are a few quotes about being happy. (Courtesy: Everyday Power)
"The most important thing is to enjoy your life — to be happy. It's all that matters." – Audrey Hepburn
"Being happy is something that each of us determines, it is not something that we find outside of yourself, it is within us and our choice." – Catherine Pulsifer
"Happiness is a deep sense of flourishing, not a mere pleasurable feeling or fleeting emotion but an optimal state of being." – Matthieu Ricard
"Be happy with being you. Love your flaws. Own your quirks. And know that you are just as perfect as anyone else, exactly as you are." – Ariana Grande
"Those who can laugh without cause have either found the true meaning of happiness or have gone stark raving mad." – Norm Papernick
"If being happy is important to you, try this: instead of regretting all you lack, celebrate all you've got." – Brian Vaszily
"I just find myself happy with the simple things. Appreciating the blessings God gave me." – DMX
"Many persons have a wrong idea of what constitutes true happiness. It is not attained through self-gratification but through fidelity to a worthy purpose." – Helen Keller
"Happiness cannot be traveled to, owned, earned, worn or consumed. Happiness is the spiritual experience of living every minute with love, grace, and gratitude." – Denis Waitley
"Stay positive and happy. Work hard and don't give up hope. Be open to criticism and keep learning. Surround yourself with happy, warm and genuine people." – Tena Desae
"Happiness is not in our circumstance but in ourselves. It is not something we see, like a rainbow, or feel, like the heat of a fire. Happiness is something we are." – John B. Sheerin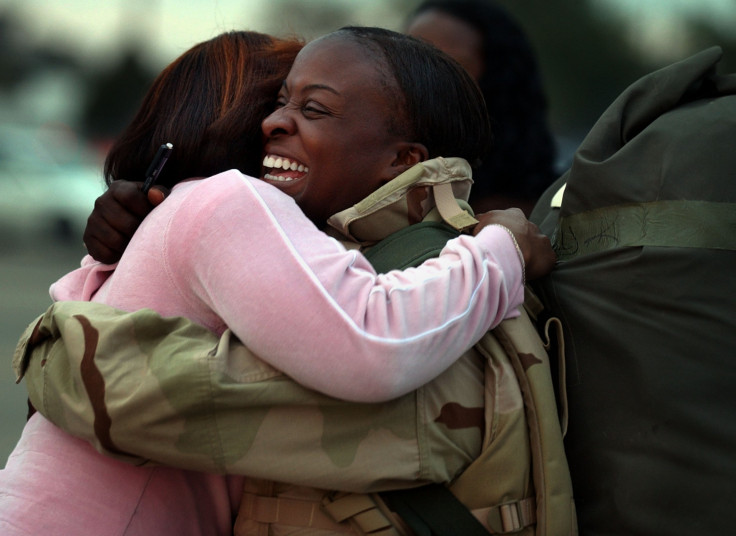 © Copyright IBTimes 2023. All rights reserved.