National Pearl Harbor Remembrance Day: Poignant Quotes About The Infamous Attack
National Pearl Harbor Remembrance Day commemorates the infamous attack on the Hawaiian base on Dec. 7, 1941.
The United States Congress designated Dec. 7 as National Pearl Harbor Remembrance Day in August 1994. Every year since then, remembrance events were held at the Pearl Harbor National memorial to honor the 2,403 service members who lost their lives and thousands of others who got injured on that fateful day many decades ago.
"Today, we carry forward their spirit of unity and their enduring resolve to protect the United States against those who seek to do us harm," President Joe Biden said in a White House proclamation issued Tuesday, noting the day was also a reminder of the nation's ability to achieve "great triumphs coming out of dark moments."
"Today and every day, we remember that the great and defining truth about our Nation and our people is that there is nothing beyond our capacity—we do not break, we never give in, and we never back down," he added.
On this day, let's look at some poignant quotes about Pearl Harbor. (Courtesy: Everyday Power, Kidadl and Brainy Quote)
"I thought of a remark... that the United States is like a gigantic boiler. Once the fire is lighted under it, there is no limit to the power it can generate." - Winston Churchill
"We salute the veterans and survivors of Pearl Harbor who inspire us still. Despite overwhelming odds, they fought back heroically, inspiring our nation and putting us on the path to victory." - Barack Obama
"Pearl Harbor was the defining event in my life. It shaped who I am, and all of my hang-ups and my drives, I think, stem from that." - David Suzuki
"When Pearl Harbor was bombed, young Japanese-Americans, like all young Americans, rushed to their draft board to volunteer to fight for our country. That act of patriotism was answered with a slap in the face. We were denied service and categorized as enemy non-alien." - George Takei
"The attack on Pearl Harbor is one of the darkest moments in our nation's history, and we will forever remember the thousands of service members and civilians whose lives were tragically taken on that horrible day." - Ned Lamont
"After the Pearl Harbor attacks, around 120,000 Japanese Americans were jailed in internment camps." - Naomi Klein
"Pearl Harbor remains a symbol of American resilience and resolve, and we pray for all those that have served and continue to serve in our military. May we never forget their bravery and sacrifice." - Jim Justice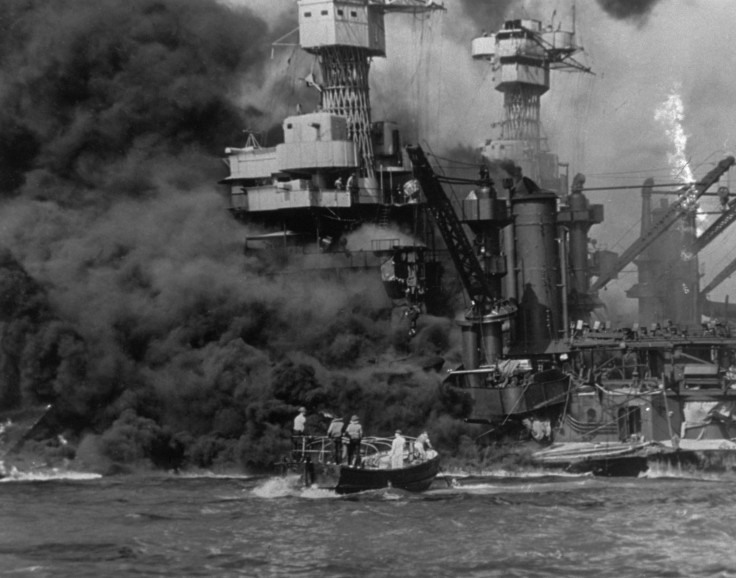 © Copyright IBTimes 2023. All rights reserved.
FOLLOW MORE IBT NEWS ON THE BELOW CHANNELS