National Poetry Day 2016: 11 Poems To Read With 'Message' Theme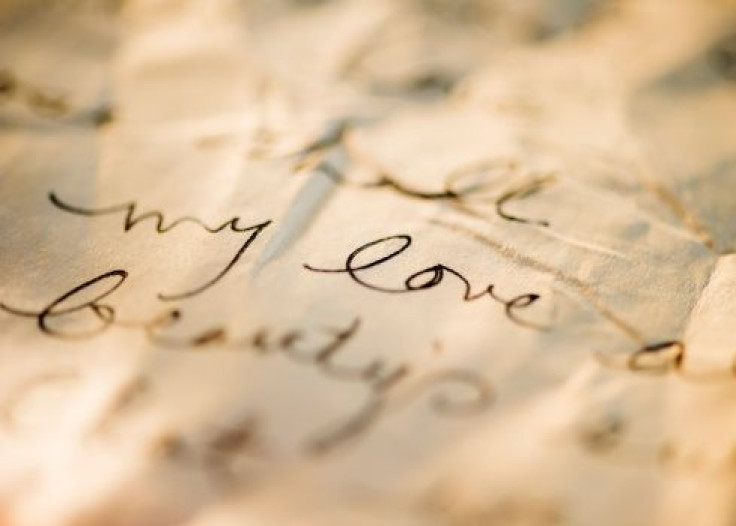 Release your inner William Shakespeare because Thursday is National Poetry Day in the United Kingdom. First started in 1994, the day now consists of sharing poetry through web-based activities, live events and more.
This year's theme is "messages." Below are 11 poems you should read in honor of National Poetry Day.
"I'm Nobody! Who are you?" by Emily Dickinson
I'm Nobody! Who are you?
Are you – Nobody – too?
Then there's a pair of us!
Don't tell! they'd advertise – you know!
How dreary – to be – Somebody!
How public – like a Frog –
To tell one's name – the livelong June –
To an admiring Bog!
"I, Too" by Langston Hughes
I, too, sing America.
I am the darker brother.
They send me to eat in the kitchen
When company comes,
But I laugh, And eat well, And grow strong.
Tomorrow,
I'll be at the table When company comes.
Nobody'll dare
Say to me, "Eat in the kitchen,"
Then.
Besides,
They'll see how beautiful I am
And be ashamed—
I, too, am America.
"Annabel Lee" by Edgar Allan Poe
It was many and many a year ago,
In a kingdom by the sea,
That a maiden there lived whom you may know
By the name of Annabel Lee
And this maiden she lived with no other thought
Than to love and be loved by me.
She was a child and I was a child,
In this kingdom by the sea,
But we loved with a love that was more than love—
I and my Annabel Lee—
With a love that the winged seraphs of heaven
Coveted her and me.
To read the entire people click here.
"Phenomenal Woman" by Maya Angelou
Pretty women wonder where my secret lies.
I'm not cute or built to suit a fashion model's size
But when I start to tell them,
They think I'm telling lies.
I say,
It's in the reach of my arms,
The span of my hips,
The stride of my step,
The curl of my lips.
I'm a woman
Phenomenally.
Phenomenal woman,
That's me.
To read the entire poem click here.
"To You" by Walt Whitman
Whoever you are, I fear you are walking the walks of dreams,
I fear these supposed realities are to melt from under your feet and hands,
Even now your features, joys, speech, house, trade, manners, troubles, follies, costume, crimes, dissipate away from you,
Your true soul and body appear before me,
They stand forth out of affairs, out of commerce, shops, work, farms, clothes, the house, buying, selling, eating, drinking, suffering, dying.
To read the entire poem click here.
"A Poison Tree" by William Blake
What pent up anger can do to you.
I was angry with my friend:
I told my wrath, my wrath did end.
I was angry with my foe:
I told it not, my wrath did grow.
And I watered it in fears,
Night and morning with my tears;
And I sunned it with smiles,
And with soft deceitful wiles.
And it grew both day and night,
Till it bore an apple bright.
And my foe beheld it shine.
And he knew that it was mine,
And into my garden stole
When the night had veiled the pole;
In the morning glad I see
My foe outstretched beneath the tree.
"Sonnet 29" by William Shakespeare
When, in disgrace with fortune and men's eyes,
I all alone beweep my outcast state,
And trouble deaf heaven with my bootless cries,
And look upon myself, and curse my fate,
Wishing me like to one more rich in hope,
Featur'd like him, like him with friends possess'd,
Desiring this man's art and that man's scope,
With what I most enjoy contented least;
Yet in these thoughts myself almost despising,
Haply I think on thee, and then my state,
Like to the lark at break of day arising
From sullen earth, sings hymns at heaven's gate;
For thy sweet love remember'd such wealth brings
That then I scorn to change my state with kings.
"Bitter-Sweet" by George Herbert
Ah, my dear angry Lord,
Since thou dost love, yet strike;
Cast down, yet help afford;
Sure I will do the like.
I will complain, yet praise;
I will bewail, approve;
And all my sour-sweet days
I will lament and love.
"Fire and Ice" by Robert Frost
Some say the world will end in fire,
Some say in ice.
From what I've tasted of desire I hold with those who favour fire.
But if it had to perish twice,
I think I know enough of hate
To say that for destruction ice
Is also great
And would suffice.
"My Heavy Heart" by Elizabeth Browning
I lift my heavy heart up solemnly,
As once Electra her sepulchral urn,
And, looking in thine eyes, I over-turn
The ashes at thy feet. Behold and see
What a great heap of grief lay hid in me,
And how the red wild sparkles dimly burn
Through the ashen greyness. If thy foot in scorn
Could tread them out to darkness utterly,
It might be well perhaps. But if instead
Thou wait beside me for the wind to blow
The grey dust up, . . . those laurels on thine head,
O my Beloved, will not shield thee so,
That none of all the fires shall scorch and shred
The hair beneath. Stand further off then! go!
"Dreams" by Langston Hughes
Hold fast to dreams
For if dreams die
Life is a broken-winged bird
That cannot fly.
Hold fast to dreams
For when dreams go
Life is a barren field
Frozen with snow.
FOR FREE to continue reading
✔️ Unlock the full content of International Business Times UK for free
offer available for a limited time only
✔️ Easily manage your Newsletters subscriptions and save your favourite articles
✔️ No payment method required
Already have an account? Log in
© Copyright IBTimes 2023. All rights reserved.