National Pretzel Day 2017: Where To Find Free Pretzels On Wednesday
National Pretzel Day is celebrated all around the country every year on April 26 since 1983. Robert S. Walker, the then representative of Pennsylvania, wanted to have a special holiday for his favorite food, pretzel, and declared this day as the National Pretzel Day. Over these 34 years the holiday has gained popularity and spread outside the state of Pennsylvania and across the country.
"Superpretzel," the popular frozen pretzel brand, surveyed a cross-section of Americans and found some interesting pretzel eating habits:
65 percent people save the knot of a soft pretzel for the last bite while 17 percent do the contrary. Cheese is preferred as a topping by 28 percent of the sample, 17 percent opt for mustard while a mere 13 percent go for it without any toppings. Most, 69 percent prefer having a dip with their pretzel.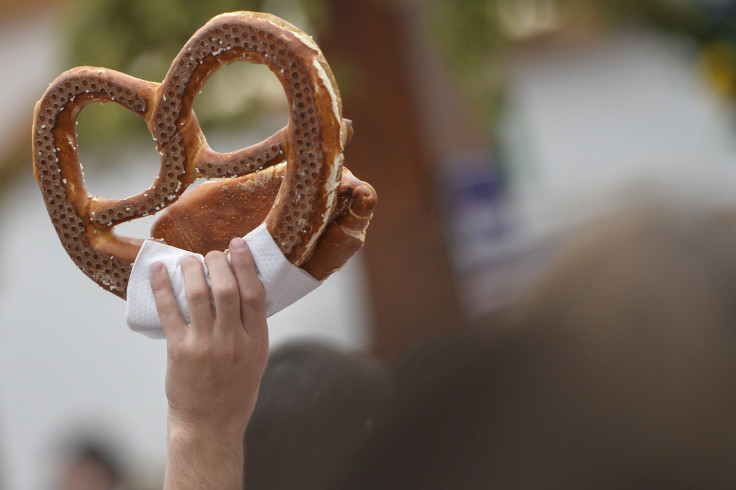 All the pretzel outlets are ready with sumptuous offers this year.
Auntie Annie's has a free Cinnamon Sugar or an Original pretzel offer if you have the free app "My Pretzels Perks" – if you don't, download it before 10:59 p.m. EDT on April 26.
With a $1 donation to the Intrepid Fallen Heroes Fund, Wednesday from 1p.m. to 7 p.m. EDT one can get a free Jumbo Soft pretzel at Ben's Soft Pretzels.
Free soft pretzels are available at almost all the 150 outlets of Philly Pretzel Factory on Wednesday. Pretzel maker will have the 26 cent pretzels at several locations all day Wednesday. All you need to do is say "Happy Birthday" as you walk in.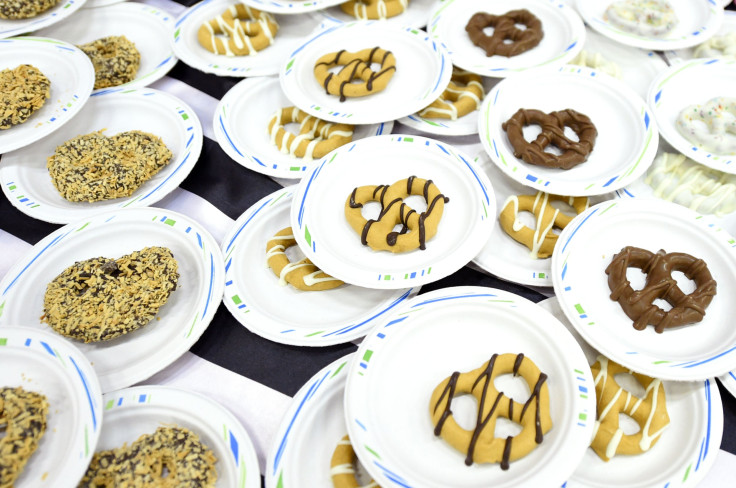 All the participating locations of Wetzel's Pretzel will have free Original pretzels on Wednesday . But for those who can't come in on the day, they also have the offer open from Thursday to Sunday if they have the "Wetzel's Pretzels App."
Snyder's of Hanover in Pennsylvania are also offering freebies and bags full of their pretzel pieces will be available at 8 ballparks throughout the country including PNC Park in Pittsburgh, Oriole Park at Camden Yards in Baltimore, Comerica Park in Detroit, Chase Field in Phoenix and more.
© Copyright IBTimes 2023. All rights reserved.