National Tartan Day 2021: Simple Ways To Celebrate The Scottish Heritage
KEY POINTS
National Tartan Day is celebrated on April 6
It honors the Scottish history and heritage
One of the simple ways to celebrate it is by wearing a tartan outfit
It's time to bring out your favorite tartan attire as Tuesday marks National Tartan Day, a time to celebrate our Scottish heritage.
The Scottish Declaration of Independence was signed on April 6, 1320, formally announcing the nation's independence from England, National Day Calendar said. Hundreds of years later, on March 20, 1998, the U.S. Senate passed Resolution 155 to designate April 6 as National Tartan Day.
The occasion celebrates people of Scottish descent, their achievements and contributions throughout history. For instance, scholars believe that about a third of the signers of the American Declaration of Independence were of Scottish descent. In fact, the document itself is said to have been modeled from the Scottish Declaration of Independence, Time and Date said.
Today, about 11 million Americans are of Scottish or Scottish-Irish descent, making them the eighth largest ethnic group in the country.
Things to do on National Tartan Day
Typically, National Tartan Day is celebrated with parades in major cities such as New York. They would feature Scottish music and even bag-pipe bands. The very first National Tartan Day parade was held in 1999 and only 100 people took part in marches at the time, ScotlandShop said. But it grew through the years, and by 2019, about 3,000 people joined the event.
But due to the pandemic, it is better if people choose to take the celebrations to their homes this year. People of Scottish descent usually take the occasion as an opportunity to don their favorite outfits with a tartan pattern to represent their heritage.
It doesn't matter whether you are Scottish or not, anyone can celebrate National Tartan Day. After all, tartan is quite a popular pattern, so why not don your own tartan attire or accessory and celebrate the occasion even from home.
People can also take this opportunity to learn about Scottish history and culture, or perhaps about the history of Scottish people in America.
You can look for the names of prominent people of Scottish descent, from inventors to talented artists and writers, or find beautiful places in Scotland that you may want to visit one day.
Foodies can even choose to celebrate the occasion by trying Scottish cuisine, which has a mixture of British and European inspiration. Or, more simply, why not share a bottle of Scottish whisky with family or friends?
No matter how you celebrate it, the point is to celebrate the Scottish heritage that has been ingrained in American history.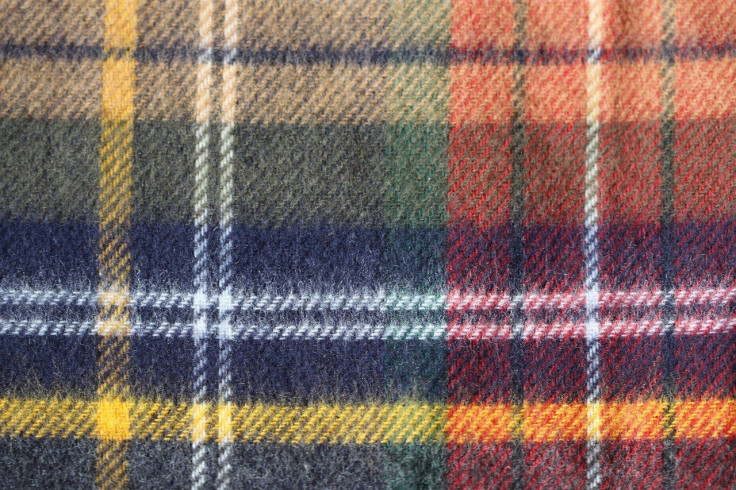 © Copyright IBTimes 2023. All rights reserved.