Is NATO Expanding Despite Putin's Threats? Montenegro Could Become Newest Member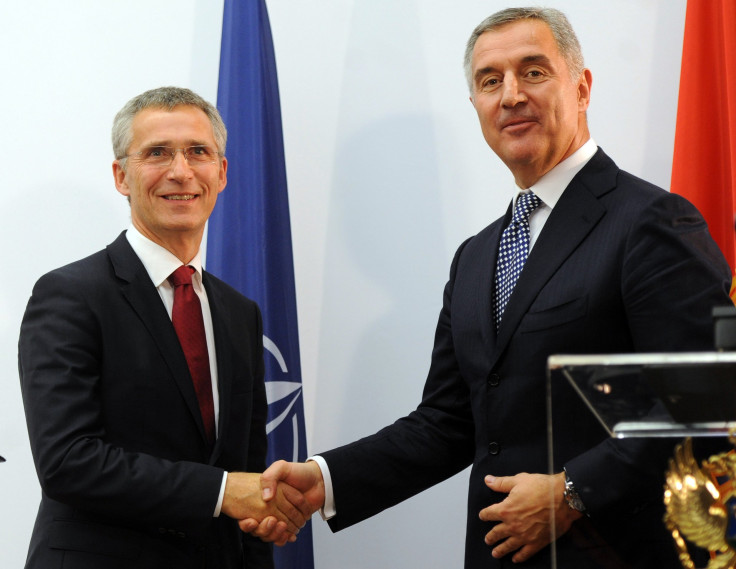 The latest flashpoint between Russia and the West could be the small Adriatic nation of Montenegro. Nearly two decades ago, Montenegro was a part of the former Yugoslavia when it was bombed by forces from the North Atlantic Treaty Organization. Now it could potentially become the newest member of the alliance that Russia has long maligned.
Should Montenegro join NATO, it would mark the alliance's first expansion since 2009 and since Russia's annexation of Crimea in March 2014 and the country's continuing aggression in Ukraine and Syria. The potential expansion comes at a moment when former Soviet states and nations close to Russia have looked westward for alliances and security guarantees with NATO, the European Union and the U.S.
"The countries in the periphery are now wondering what they can do to enhance their bilateral ties," said Julianne Smith, a senior fellow at the Center for a New American Security, a think tank in Washington, D.C.
Ambassadors from NATO met in Montenegro Thursday and praised the country's reforms, including its fight against corruption, increasing rule of law and military modernization, raising hopes that if the small nation of 650,000 people continues on this path, it could be welcomed into the alliance by December.
"Montenegro is a very strong aspirant for membership," said NATO Secretary-General Jens Stoltenberg. "Full implementation of reforms is key."
Montenegro's Foreign Minister Igor Luksic told Reuters he was optimistic over his country's chance. "I am certain the conditions are there for the alliance member states in December to take the decision to invite Montenegro to join," he said.
Continuing legal reforms will be a key factor in NATO's decision to welcome Montenegro, with Washington saying it would back Montenegro's bid if reforms are successful. NATO was established in 1949 as a political and military alliance with 28 members that can use military force if needed.
However, only a slight majority of the Montenegrin people support joining NATO, with a large Serb population still suspicious of the alliance because of the more than two months of bombings 16 years ago that took place in response to Serbian forces killing ethnic Albanians during the Kosovo War. This could be a stumbling block for lawmakers trying to sell the public on the virtues of NATO, experts said.
While some NATO member states worry that expansion could increase tensions with Moscow, others see it as a moment to signal to Russia that the country does not have a veto when it comes to enlargement.
"It does send a message," said Jeffrey Rathke, a senior fellow at the Center for Strategic and International Studies, a Washington think tank. "If NATO invites a new member to join even though Montenegro's size and military capacity is not enormous, it's still an important signal that NATO remains open to enlargement."
While Montenegro's gross domestic product of $4.5 billion and military budget of approximately $28 million is small compared to other NATO members, the alliance would gain greater access to the Adriatic Sea, an area that Russian tourists have flocked to in recent years. Montenegro's military has 2,000 peacetime troops with outdated military and naval equipment largely inherited from when it was a part of Yugoslavia.
NATO has taken note of uneasiness across Europe over Russia and agreed in June to expand its response force to 40,000 from 13,000. In September, the alliance opened small headquarters in six states -- Estonia, Latvia, Lithuania, Poland, Romania and Bulgaria -- with plans to open two more in Slovakia and Hungary. Albania and Croatia were the last states to join NATO, in 2009.
Russian President Vladimir Putin has long seen NATO as encroaching on Russian territory and said any expansion into the Balkans would be viewed as a "provocation."
"The West is slowly waking up to the danger's of Mr. Putin's foreign policy and I believe Montenegro may be a spot where we see some of that awakening," said John E. Herbst, a former American ambassador to Ukraine and director of the Dinu Patriciu Eurasia Center based at the Washington think tank the Atlantic Council.
Montenegro lobbied for economic sanctions against Russian businesses and individuals with other European states following the annexation of Crimea from Ukraine. The move further angered Putin.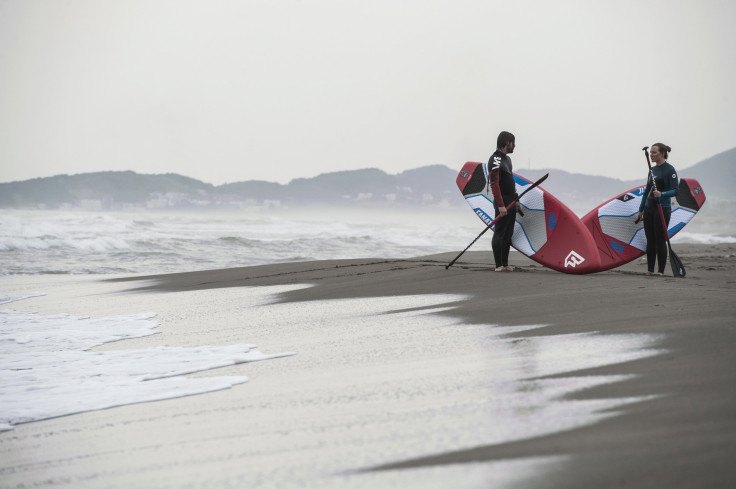 "It's the law of unintended consequences," said Rathke. "Russia's increasingly threatening behavior in Ukraine and Georgia ... as well as its implicit and explicit nuclear threats ... are reminding people why NATO is important."
Unlike Georgia or Ukraine, which also have expressed interest in joining NATO, Montenegro doesn't share a border with Russia, potentially limiting Moscow's reaction should the small country become an alliance member.
"Does Montenegro become another thing they [the Russians] complain about? Yes. But is it going to shape this low point in our relationship ... probably not," Smith said.
© Copyright IBTimes 2023. All rights reserved.