NBA Rumors: Orlando Magic Ready To Pull Plug On Aaron Gordon
KEY POINTS
Gordon could get a new lease moving to Milwaukee Bucks
Magic are listening to offers for Aaron Gordon
Bucks could put Gordon's defensive prowess to good use
The Orlando Magic need to find ways to improve heading into the 2020-21 NBA season with manpower changes looming. One person who could find himself donning a new jersey next season is Aaron Gordon.
Though he has made his mark as one of the electrifying dunkers in the league, he has failed to lead the Magic to success.
After the Magic fell short again last season, Orlando is now listening to offers for the 25-year-old player, according to Kevin O'Connor of The Ringer.
A change in scenery could work for Gordon, possibly with a contender. Looking at his numbers last season, the 6-foot-8 forward could be of use to teams in need of help up front.
In 62 games last season with the Magic, Gordon averaged 12.8 points, 6.4 rebounds, and 2.4 assists in 32.5 minutes of action per Basketball-Reference.
However, the team that could land Gordon will need to have the necessary cap space to take him in. The slam-dunking forward will be in the third year of his four-year $80 million deal and is set to earn $18 million for the season.
He will be owed a final $16.4 million next NBA season before becoming an unrestricted free agent next offseason.
The amount due to Gordon is manageable although there are other concerns. He did not see action against the Milwaukee Bucks due to a hamstring injury. So aside from his contract, his durability will also need careful evaluation.
Ironically, one team that could make a move for Gordon is the Bucks. Citing unnamed sources, Milwaukee is said to be among the teams that are interested in the 4th overall pick of the 2014 NBA Draft, Amico Hoops reported.
A move to the Bucks could make sense, especially on the defensive end. Gordon is regarded as one of the Magic's best defenders, an area that Bucks coach Mike Budenholzer could get a boost.
Aside from the Bucks trade murmurs involving Gordon include the Golden State Warriors and the Chicago Bulls. Though nothing has gone beyond the rumor mill, the outlook could change in the coming weeks with the 2020 NBA Draft fast approaching.
NBA trades are expected to happen soon with the Warriors and the Minnesota Timberwolves open to a potential trade for their respective top picks.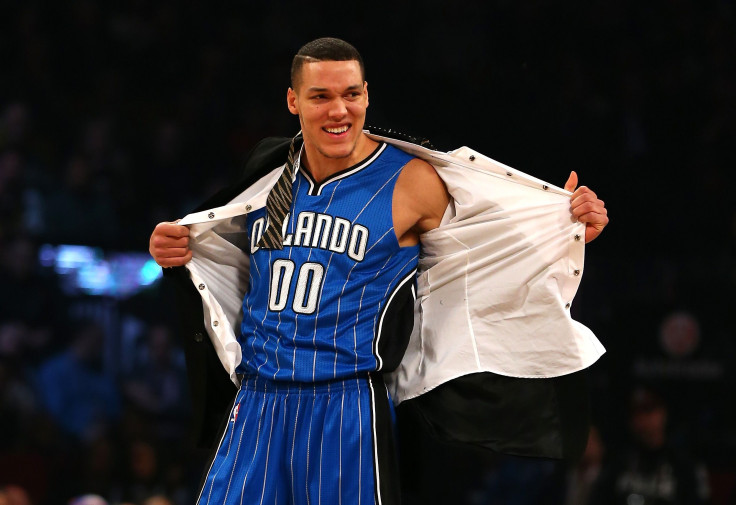 © Copyright IBTimes 2023. All rights reserved.