NBC Wisely Passes On Dwight Schrute 'Office' Spinoff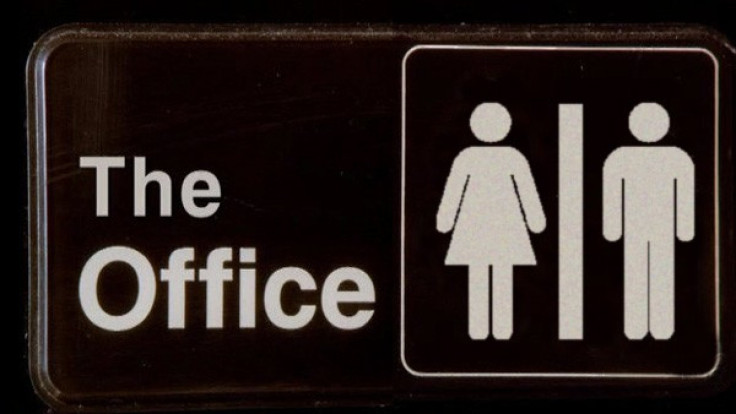 On Tuesday, Rainn Wilson announced via Twitter that "The Office" spin-off centering on his character Dwight Schrute was not picked up by NBC. Plans for "The Farm," which was set to focus on Dwight's work at his family's beat farm, were announced in January.
"'Farm' Update: NBC has passed on moving forward with the 'The Farm' TV show," Wilson tweeted. "Had a blast making the pilot-onwards & upwards!"
As The Huffington Post reports, the show's cast included Majandra Delfino, Thomas Middleditch, and Matt Jones.
In August, Wilson tweeted that he was "so excited" to work with Delfino, who he considers an "amazing talent." Delino tweeted back, "This is so exciting!!! So cool..."
Though it's still unclear why the network decided not to move ahead with the series, given the poor track record that spin-offs have it may be seen as a wise decision.
Some of the biggest flops in TV history include the "Happy Days" spin-off "Joanie Loves Chachi," "Archie Bunker's Place," birthed from "All in the Family," and "Three's a Crowd," a spin-off of "Three's Company."
After failing to find an audience the 1995 "Baywatch" spin-off "Baywatch Nights" hit the chopping block. The 2001 "X-Files" spin-off "The Lone Gunmen" was axed after just one season.
In 2004 the "Friends" spin-off "Joey," which centered on beloved ladies man Joey Tribbiani (Matt LeBlanc) premiered and was canceled after just two seasons.
Only a small number of spin-off shows have managed to have lengthy runs. For instance "Fraiser," which premiered in 1993 following the conclusion of "Cheers," remains one of the most successful shows of all time. The multi Emmy-winning series had an impressive 11-year run.
In April, Entertainment Weekly announced that the "The Office" would end after its ninth season. Though the show is the highest rated scripted show on NBC, the show's ratings have dipped following the departure of Steve Carell and several of the shows stars, such as Mindy Kaling, have moved onto other projects.
"You have a choice — only tell the beginning of story and the middle, or allow a story to end," The show's creator Greg Daniels told the outlet. "If we didn't let it end this year, I don't think we would have been able to tell the ending stories of so many characters… we couldn't count on getting everybody back for season 10."
© Copyright IBTimes 2023. All rights reserved.