NC Gay Marriage Amendment To Affect Tourism Numbers?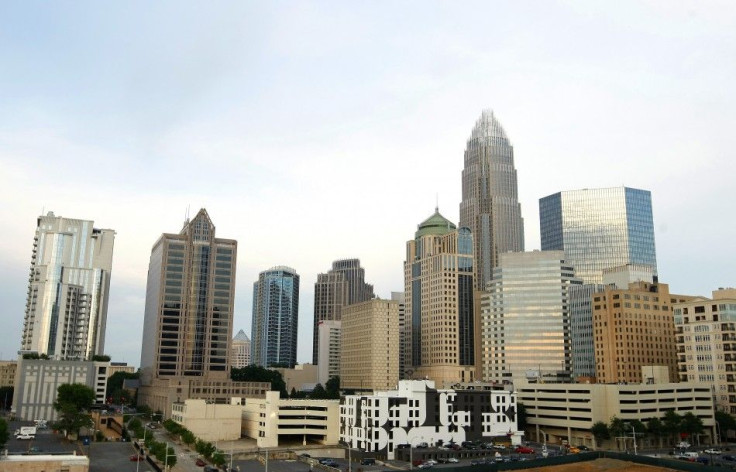 Wednesday was a big day for marriage equality on both sides of the political spectrum. It was the day that 61 percent of North Carolina voters backed Amendment 1, altering the state's constitution to legally ban same-sex marriage. It was also the day U.S. President Barack Obama's evolving view of marriage equality stopped evolving. He came out on national television in support of marriage equality.
These duel actions forged a schism between the left and right and much of the debate went back down south to North Carolina. Somewhere amid all the anger and glee, the Visit North Carolina Facebook page found itself the soap box for anyone and everyone with a message.
By Friday morning, some 1,500 people had posted their opinions on same-sex marriage on the North Carolina tourism board's Facebook page. Many on the left expressed a desire to take their tourism dollars elsewhere and boycott North Carolina. The constitutional amendment defining marriage in North Carolina may, it seems, have a hurricane-like effect on the start of the summer tourism season.
The comment stream began under a posting that read Tell us: What's on your North Carolina bucket list?
The responses made for some bizarre juxtaposition. One respondent, for instance, posted N.C. is the new Hate State! while the following poster gushed Love the Crystal Coast!
Angry commenters on the normally cheerful Facebook page said North Carolina bucket list has been thrown in the trash, hoping to never go there, and I don't want your bigotry rubbing off on me.
The comments got so out of hand that the Facebook page's administrator admonished respondents, saying we respect your opinions, but per our community guidelines ask that you refrain from using profane or disrespectful language.
VisitNC deferred all calls to the Department of Commerce, but efforts to reach the department for comment went unanswered Friday.
It's unlikely that the state would have faced such vitriol had Obama not made his surprising announcement on the same day that North Carolina voters made their voices heard in opposition. After all, North Carolina is the 31st state to put a ban on same-sex marriages into its charter and the last in the Southeast. Few others faced such wrath in the wake of their decisions.
North Carolina's former American Idol runner-up and current Celebrity Apprentice contestant Clay Aiken defended his home state.
I don't want people talking bad about North Carolina, the openly gay singer said in a phone interview with The Raleigh News & Observer. I saw a lot of folks ... on Facebook and Twitter that were embarrassed to be from North Carolina or that people from North Carolina should be ashamed and embarrassed and I think to myself, you know, you can be as mad as you want and think that all you want to, but you have to remember that 30 states did that before we did it and California was one of them. So you can kiss my foot if you want to talk bad about my state.
There may be a lot of people kissing Aiken's foot, so to speak.
The Outer Banks Voice claimed the local Chamber of Commerce fielded calls and emails all day Wednesday from regular visitors who said they'd made their last trip to the state.
Our phone rang continuously (Wednesday) but was quieter (Thursday), said Chamber vice president for media relations Angie Brady-Daniels.
Other companies in the area are receiving similar complaints, she added. After a tough fall and winter of dealing with the aftermath of Hurricane Irene, discussions over ferry taxes, beach closures, beach driving permits, game fish regulations, state budget cuts to our local attractions, and even challenges with building the bridges and road structures we need, this is just another challenge at a difficult time for one of the few remaining strong industries in our state.
According to Wit Tuttell, Director of Tourism Marketing for the N.C. Division of Tourism, tourism is a $17 billion industry for the state and figures were up 9 percent in 2010 statewide, even in locations away from the coastal and mountain hot spots.
Whether tourism numbers take a dip remains to be seen. One group of individuals that will certainly be visiting the state this summer is the Democrats. The 2012 Democratic National Convention just so happens to be in Charlotte, N.C.
READ ALSO 'Hunger Games': North Carolina Welcomes 'Hungry' Tourists
FOR FREE to continue reading
✔️ Unlock the full content of International Business Times UK for free
offer available for a limited time only
✔️ Easily manage your Newsletters subscriptions and save your favourite articles
✔️ No payment method required
Already have an account?
Log in
© Copyright IBTimes 2023. All rights reserved.