'NCIS: Los Angeles' Season 11: Photo Shows Deeks Getting Ready
Filming for "NCIS: Los Angeles" Season 11 is currently ongoing, and the show is set to air next month. A set of behind-the-scenes pictures and videos from the production set have surfaced online, giving the fans clues about what to expect on the show this year.
Eric Christian Olsen had to some changes in order to reprise his role as Marty Deeks in the show. The actor had grown a long beard during the filming break, and he had to get rid of it before he started filming.
Olsen shared a picture of him sitting in the makeup chair on Instagram, getting ready to film his scenes on the first day of filming. Commenting on the hint of grey in his beard, the actor remarked that it is not grey in his beard that is seen in the picture, but rather the grey in the beard of the viewer.
"Death of the Mountain man," the actor wrote in the post, as he prepared to get a haircut and a shave. Commenting on the post, many of the fans joked about how the actor needed it after letting his hair grow like that.
As far as Olsen's on-screen wife Daniela Ruah is concerned, the actor shared a photograph of the actress helping him do some push ups on the set. The actor called the snap a visual representation of his "work relationship" with the Kensi Blye actress.
Olsen joked that he worked hard to bring the scenes to life with his passion, while Ruah tries to hold him down and laugh like a "crazed hyena in a yoga pants." The actor emphasised that he was only joking with his comments, and added that his co-star is "pretty dope."
Ruah too has been sharing updates about the show. She shared a funny, behind-the-scenes video of Bill Goldberg, who is reprising his role as Lance Hamilton.
"NCIS: Los Angeles" Season 11 will air on Sept. 29 at 9:30 p.m. EST on CBS.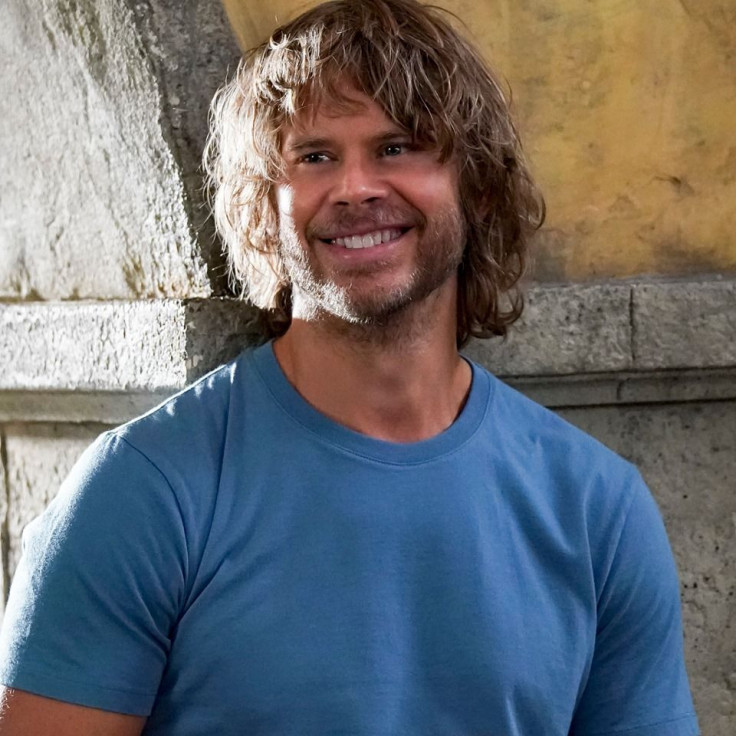 © Copyright IBTimes 2023. All rights reserved.