'NCIS' Season 14 Spoilers: A Congresswoman Gets Death Threats In Episode 9 'Pay To Play' [VIDEO]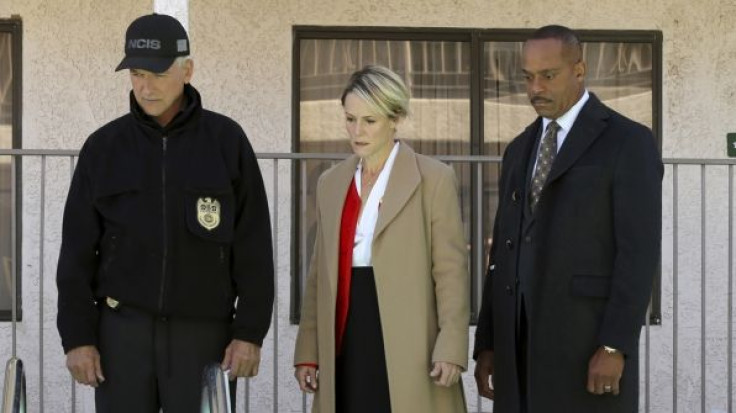 CBS TV series "NCIS" premiered a Thanksgiving-themed episode in which the identity of Bishop's (Emily Wickersham) boyfriend was revealed. Although most fans of TV's most watched drama pegged the lover to be either Nick Torres (Wilmer Valderrama) or MI6 Officer Clayton Reeves (Duane Henry), it actually turned out to be none other than Qasim Naasir (Rafi Silver). Even her brothers couldn't solve that mystery.
Next week, "NCIS" will delve into the world of politics as Gibbs (Mark Harmon) and his team investigate death threats made against a Congresswoman. According to the synopsis (via SpoilerTV), Congresswoman Jenna Flemming (Mary Stuart Masterson) receives a series of escalating death threats. The promo of episode 9, titled "Pay To Play," shows the politician receiving a dead and bloodied rat with a tag. The tag reads: Flemming – You're Next. Yikes.
Then, the case becomes even more serious when a dead body is found in the pool of the Congresswoman's house.
Fortunately, the NCIS team is able to keep a vigilant eye on the politician because Director Vance (Rocky Carroll) has been assigned to oversee Flemming's protective detail.
Still, the case proves to be a tough one. Gibbs and Torres follow a lead and head to a laboratory. When they enter, they realize something is definitely wrong. "Where are the scientists?" the Latin-American agent asks his boss. Then, they see a string of dead rats packed in plastic bags. "I don't like this," Gibbs tells Torres.
In other news, TVLine just reported that "NCIS" fans will soon see Emily Fornell (Juliette Angelo). The FBI Agent's daughter visits Gibbs and her father in Season 14, episode 10, titled "The Tie That Binds." It airs on Tuesday, Dec. 13 at 8 p.m.
Tune in to "NCIS" Season 14, episode 9 on Tuesday, Dec. 6 at 8 p.m. EST on CBS.
© Copyright IBTimes 2023. All rights reserved.