'NCIS' Season 14 Spoilers: Episode 7 Synopsis Released Online; What Will Happen In 'Home Of The Brave'? [VIDEO]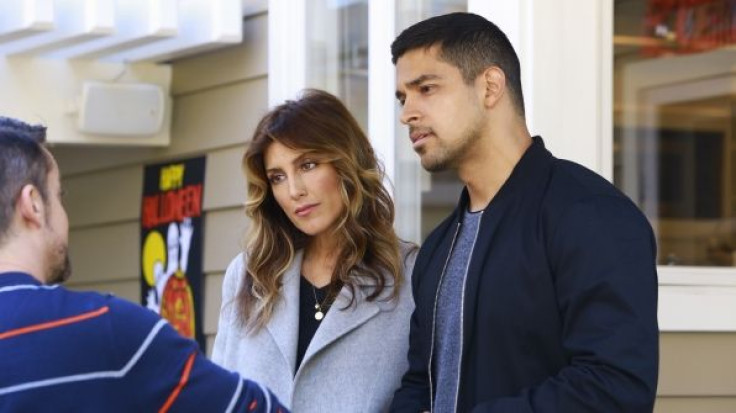 CBS' "NCIS" aired an episode this week in which forensic specialist Abby Scuito knitted sweaters for the two new members of the team – Alex Quinn and Nick Torres. While Quinn readily put on her Welcome to NCIS sweater, Torres took some time to come around and don the woolen clothing. What will happen in Season 14, episode 7?
TV's most watched drama is going to get a visit from a very special person. Anthony DiNozzo's father, DiNozzo Sr. (Robert Wagner), is going to drop by in the orange room in "NCIS" Season 14, episode 7, titled "Home Of The Brave."
Senior catches up with the team and Abby (Pauley Perrette), Bishop (Emily Wickersham) and McGee (Sean Murray) see this as an opportunity to coax him to sublet Tony's apartment. After all, it's empty. However, DiNozzo Sr. has big news to share with the team.
Although the synopsis (via SpoilerTV) doesn't state which NCIS agent is going to live in Tony's old house, we have a feeling it's Torres (Wilmer Valderrama). However, it could also be for McGee and his fiancée Delilah (Delilah Fielding) since the two are getting married soon.
Torres will also be the focus of the next case. Gibbs' (Mark Harmon) team will investigate a case in which a witness to the crime is wanted by the U.S. Immigration Office. Valderrama's character boldly breaks protocol during the investigation.
The trailer of Season 14, episode 7 of "NCIS" suggests that the witness of the crime feels he was at the wrong place at the wrong time. An Immigration Officer shows up to deport him.
Quinn explains that the witness signed up to serve the country but didn't apply for citizenship.
This case hits close to home for Torres. He tells Bishop that someone could have been in the same place as witness. Did he have a younger brother?
Catch "NCIS" Season 14, episode 7 on Tuesday, Nov. 1 at 8 p.m. EDT on CBS.
© Copyright IBTimes 2023. All rights reserved.