'NCIS' Spoilers: What Happened In The Season 12 Finale? Recap Before The Season 13 Premiere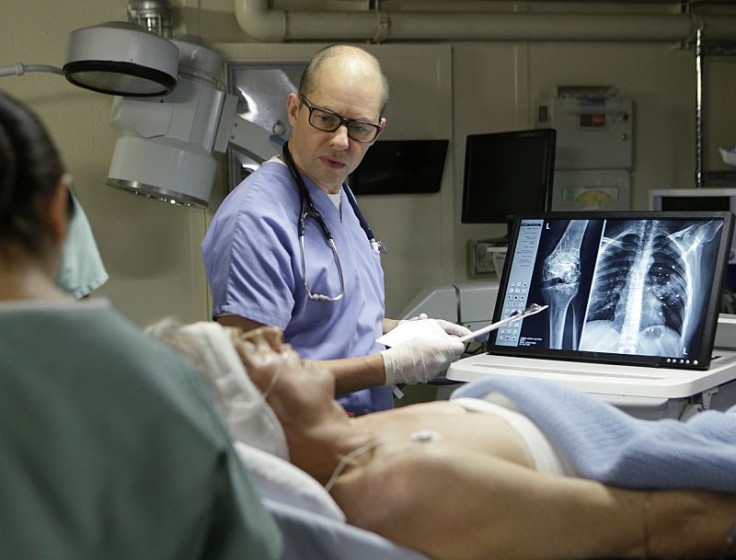 Fans of "NCIS" have spent the entire summer wondering if one of their favorite characters was killed off. When Season 13 premieres Tuesday night, Special Agent Gibbs (Mark Harmon) will be fighting for his life on the CBS drama. Before fans find out the fate of Gibbs, here's what happened in the Season 12 finale.
In episode 24, titled "Neverland," the Major Case Response Team was investigating a terrorist group called the Calling, which recruited young boys through social media before abducting them into the organization. Gibbs, along with Special Agent DiNozzo (Michael Weatherly), and CIA officer Joanna Teague (Mimi Rogers) were able to track one of the abducted boys, Luke Harris (Daniel Zolghadri), to Zakho, Iraq.
Once the group was in Iraq, Gibbs separated from the group to pursue a suspicious girl. While Gibbs was off following the girl, DiNozzo received a phone call from the Calling's leader, Daniel Budd (Giles Matthey). Budd told DiNozzo he wants to be respected and heard, which kept the agent distracted.
In the street, the girl turns to Gibbs and smiles at him before she runs away. Gibbs then spots Luke in the street, but to his surprise the boy draws a gun on him and fires a shot into his leg and stomach. The MCRT leader falls to the street and the credits begin to roll, leaving fans wondering what his fate will be. All throughout the finale, Gibbs was seeing the ghost of Mike Franks (Muse Watson) who warned Gibbs by asking who will save him, as he was so concerned with saving people.
Gibbs life will be in the hands of surgeon Dr. Cyril Taft (Jon Cryer) in Season 13, episode 1, "Stop The Bleeding." DiNozzo and Teague will travel to Shanghai to try to find Budd and stop the Calling in the meantime, according to the synopsis. Gibbs has been a mainstay on the popular CBS procedural since Season 1 premieres in 2003.
"NCIS" showrunner Gary Glasberg told TVLine that Gibbs injuries are pretty serious.
"He goes through a really traumatic experience, that kind that changes someone," Glasberg dished. "Really, the whole first half of the [premiere] is this emotional roller coaster ride, of Gibbs' surgery."
The Season 13 premiere teaser can be seen below:
Exclusive first look at the #NCIS season premiere is HERE! https://t.co/Bk1gWqsUQP

— NCIS (@NCIS_CBS) August 24, 2015
"NCIS" Season 13 premieres Tuesday, Sept. 22, on CBS at 8 p.m. EDT.
© Copyright IBTimes 2023. All rights reserved.