Nearly 50 Percent Say Republicans Intentionally Sabotaging Economy: Poll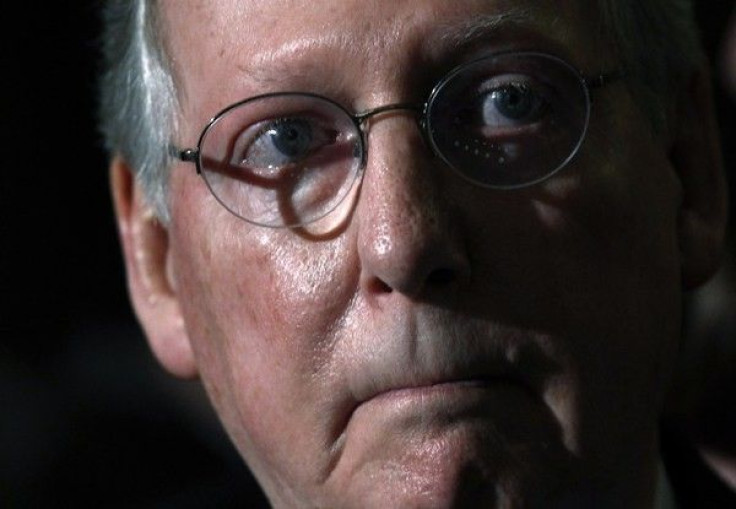 Almost half of U.S. voters believe Republican lawmakers are deliberately obstructing efforts to revive the economy in order to strengthen their party's chances of booting President Barack Obama from office in November, according to a new poll released Tuesday.
The poll, conducted by the Democratic-leaning Public Policy Polling in conjunction with the Daily KOS and the Service Employees International Union, found that 49 percent of prospective voters think the GOP is intentionally stalling efforts to jump-start the economy as a way of ensuring that presumed Republican presidential nominee Mitt Romney will take the White House.
Democrats were not the only political demographic to share that sentiment, according to the poll, which found half of independents felt the same way.
The results are similar to a November poll also conducted by Public Policy Polling that asked registered voters the same question about the economy. At the time, 50 percent of respondents said they believed Republicans were purposely stalling on efforts to improve the economy, an opinion then expressed by 87 percent of self-described liberals, 61 percent of moderates and 15 percent of conservatives.
The most recent results may energize some Democrats, who have often accused their colleagues across the aisle of rooting for economic failure solely to undermine Obama. The idea is not completely out of the blue. Shortly after Obama's inauguration, Senate Minority Leader Mitch McConnell openly said that the single most important thing we [Republicans] want to achieve is for President Obama to be a one-term President, a political goal he later reiterated during an appearance on Fox News Sunday in July 2011.
Other prominent Republicans also have not been shy about that goal. In fundraising appeals sent out late last year, Rep. Paul Ryan of Wisconsin, the chairman of the House Budget Committee, implored Republican donors to contribute to conservative politicians to help make Barack Obama a one-term president.
Several Democratic bills intended to create jobs as a way of revving up the economy have been blocked by Republicans in recent months. In October, Senate Republicans rejected the Obama administration's $447 billion jobs package, which would have provided funds to prevent layoffs of teachers, police officers, firefighters and other emergency workers.
Last week, House Minority Leader Nancy Pelosi, suggested Republicans are stalling on a critical highway funding bill in order to eliminate jobs and damage Obama's re-election chances.
Why would they not bring it up? Pelosi said during her weekly press briefing in the Capitol. Because I think that the Republicans in the House want to do nothing more than having extensions. Maybe they'll do something right before the election, but it'll be too late to create jobs.
© Copyright IBTimes 2023. All rights reserved.