Neil Mirchandani Attributes His Success to Always Looking In the Future
This article uses affiliate links, which means if you purchase products through these links, we may earn a commission. Click here to see our
T&C
. For licensing please click
here
.
In the event industry, being consistent and prepared are the keys to success. When important events arise and services are needed, the CEO of LLL Event Furnishings & Rentals (LLL), Neil Mirchandani, always thinks about what's next. Staying ahead of trends even before they hit the market is how his business became one of the most successful event furnishing companies in Atlanta, Georgia, otherwise known as, "The Hollywood of the South."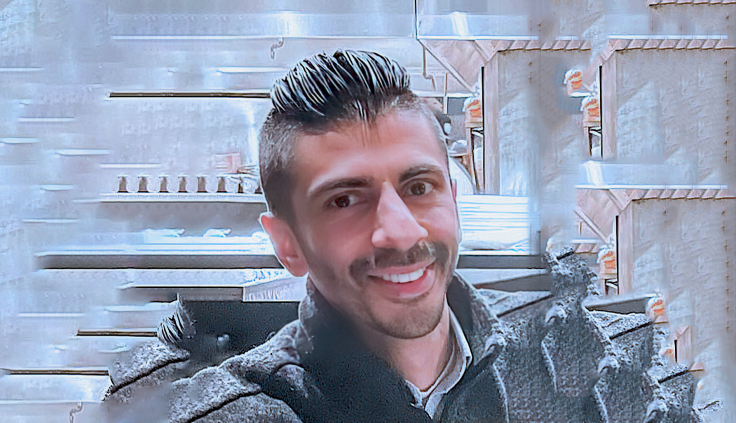 The Name Behind the Success
LLL is the most successful event furnishing company in the Southeast. The company specializes in furniture, dance floors, drapery, and other products for corporate events, film production, weddings, and social events. The company boasts a 70,000 square foot warehouse with revenues topping $11 million in 2022 and projected revenues of $15 million in 2023. Its clients stem from large corporate events, television shows, movies, music videos and more, including rapper Drake, host Steve Harvey, and hit Netflix shows like "Ozarks", just to name a few.
When he was only 15 years old, he began to DJ weddings and special events to make money. When a guest approached Mirchandani to rent out lighting fixtures, he quickly realized the growth potential. He then began renting out couches to his clients and began what is now LLL. With his quick adaptation to the market, he found himself adapting and shining in developing a successful event furnishing company.
The success of the company has been due to the leadership of Mirchandani. He has perfected keeping his company prepared for anything and staying ahead of popular trends. This way, his clients can have events precisely how they want, even if they don't know it yet.
Mirchandani is an operations expert, especially in his industry. Everything he does in the company's name is purposeful, whether it be posting on social media or ordering products to be rented; each aspect he does has a sense for the growth of LLL. Something as minimal as posting a story on Instagram is part of his plan for him, and he wants his viewers to have a clear look into how the business is being run and the end product. Staying in charge and aware of what is going on in his company is how he keeps the ultimate goals within reach for his company.
Always Stay Ahead of Trends
Mirchandani has grown his company over the years by always being prepared and looking ahead. Being able to look at the smallest detail of his company and keeping an eye on the trends has allowed his company to stay ahead of competitors. Keeping his inventory fresh and up to date is how he can bring in clients like the Atlanta Falcons and Mercedes Benz Stadium.
"We pay attention to the tones: Gold, silver, white, and black. Silver is making a comeback. Gold matured so much, 2021, 2022, gold came back, and as that matures, silver is going to start making a comeback." said Mirchandani.
One of the ways he does this is by looking at private events or home decor; these trends are usually the ones that hit the private event industry six months later. Since he is always looking at these trends in-home, his inventory is always ready for what clients will look for in the future. In an industry that largely relies on aesthetics, the ability to change and transition with each change is a complex task, yet Mirchandani has perfected this ability.
He understands that his clients and prospective clients appreciate his methodical structure for LLL Event Furnishing & Rentals. If the client can see how Mirchandani has the complete system of his operations, they will trust his team to give them exactly what they are looking for.
Looking Towards the Future
Mirchandani only decides once he knows it will be good for him and his clients in the future, he is constantly researching the climate of the industry and something as small as a new hire making sure it will be beneficial. With this mindset, he could keep his robust business growing even past a global pandemic.
"Appreciate the good times but be ready for difficult ones. That's definitely what it has taught me, a combo of 2020 and 2022," he said.
Mirchandani doesn't sit and celebrate when things are good, he is always aware of what is to come, and he believes that is how he has stayed so successful. In the event furnishing industry, it is essential always to set goals to reach and look for new opportunities to grow clientele and furnish more significant events.
About Neil Mirchandani
Neil Mirchandani is the founder and CEO of LLL Event Furnishings & Rentals, an Atlanta-based multi-million dollar event rental, furniture, drapery and dance floor provider. The company is the #1 furnishing provider for film sets, music videos, sporting, corporate and other events in Atlanta, Georgia. For more information about the Southeast's largest selection of quality lounge furniture, fit for all social and corporate events, please visit:https://luxuryloungeatl.com/
FOLLOW MORE IBT NEWS ON THE BELOW CHANNELS