Nein! Oktoberfest 2012 Threatened By Bottle Shortages, High Prices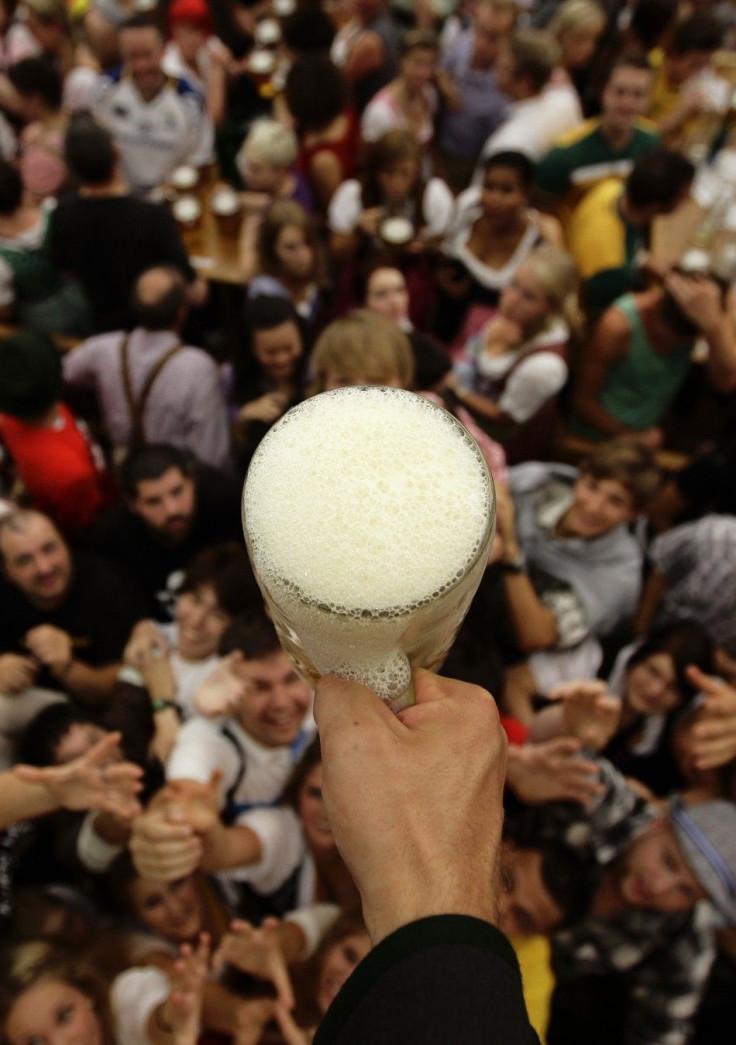 It's less than two weeks before Munich's renowned Oktoberfest is to begin and there is trouble brewing in Bavaria. The problem, it seems, is not that there's a lack of beer -- there's plenty of that to go around, brewers have assured thirsty Germans. Rather, there's simply nowhere to put it.
Heiner Müller, managing director of the Paulaner and Hacker-Pschorr brewery, sounded the alarm in Munich's TZ newspaper last Thursday with a dramatic plea: "Dear Munichers -- bring back your crates. We need our empties!"
"We have a huge problem with empties," Müller continued. "The situation has worsened dramatically in the past few weeks."
According to Müller and others, beer consumption increased dramatically in Munich due to an unseasonably warm end to the Bavarian summer. The sharp uptick in sales led to a shortage of both crates and bottles, which are typically washed and reused up to 50 times.
"This is a problem we have every summer," agreed Stefan Hempl, spokesperson for popular Munich brewer Hofbräu. "But it has never been as extreme as this year. We are short tens of thousands of bottles."
Consequently, Hofbräu said it's forced to prioritize two of its most popular beers, Helles and Wiesnbier, at the iconic beer hall Hofbrauhaus, located in Munich's city center.
Spaten and Löwenbräu breweries, both owned by Anheuser-Busch InBev, have run short on 30-litre kegs, spokesperson Oliver Bartelt told TZ. "We can still fulfill all the orders, but it's getting tight," he said.
Oktoberfest revelers are expected to consume over 7.5 million liters of beer during the festival this year, but the lack of bottles and kegs could make that figure slightly lower than expected.
Yet, this is just one of the issues facing Oktoberfest organizers. German newspaper Der Spiegel claims an association that "fights against deceptive pouring practices" has taken issue with the price of beer at the annual celebration. It plans to petition to have a referendum held on the maximum price of beer served at the 16-day festival.
"We're aiming for a maximum price limit of 7.10 euros ($9.10) per liter for all beverages," Jans-Ulrich Bittlinger, the association's president, told the paper. The petition is to be launched on the first day of Oktoberfest with the goal of collecting between 30,000 and 40,000 signatures, or enough to create an official referendum on the issue.
Attendees this year can expect to pay between 9.10 and 9.50 euros ($11.60-$12.15) for a liter of beer, up about 0.35 euros ($0.45) from 2011.
Event organizers have called any referendum effort "pure populism," arguing that vendors must invest millions to operate a tent in order to recuperate their expenses and achieve high revenues.
Oktoberfest is the world's largest fair, attracting some 6.9 million people in 2011. The 179th Oktoberfest starts on Sept. 22 and runs through Oct. 7.
© Copyright IBTimes 2023. All rights reserved.