Nene Leakes Says 'Real Housewives' Franchises Are 'Starless'
The former "The Real Housewives of Atlanta" star NeNe Leakes has shared her thoughts on all the current "Real Housewives" contestants, calling the ongoing franchises "starless."
"These girls on these shows, they're just not stars," Leakes said Tuesday on "The Breakfast Club." "If you really look at it, all of the stars that were on any of these franchises, they took them off and everybody that is left is starless."
When one of the hosts, Charlamagne tha God, questioned the reality star what she meant by calling the contestants "starless," Leakes explained that these people are not famous.
"They may be known ... there's a difference between famous and known. And so, I don't know about famous but maybe they're known for a minute," Leakes said.
Leakes also took a dig at the "Real Housewives of Potomac" star Robyn Dixon, who claimed earlier this week she knew her husband was cheating on her with a woman on Instagram.
The 55-year-old TV personality read a piece of the news on the show, "Robin Dixon recently admitted that her husband Juan Dixon did, in fact, have an affair with a woman while they were engaged and that is one of the reasons why their wedding was delayed."
She continued reading, "Last week a woman came forward alleging that she had a relationship with one during the pandemic and she literally had receipts to prove it."
After reading the news, Leakes reacted, "Ooooh, honey! Yes for the starless Robyn Dixon child. Starless honey, mmhmm."
Charlamagne then told Leakes "The real Housewives of Potomac" franchise received "high ratings," to which the latter replied, "Oh, does it? When was the last time you looked at those ratings?"
While Leakes admitted she doesn't watch the show or TV at all, she does watch some of the clips on social media.
Leakes was a regular on "The Real Housewives of Atlanta" from 2008 to 2020. She also appeared on the TV series, "The Real" from 2014 to 2022.
On the personal front, Leakes was married to Gregg Leakes from 1997 to 2011. However, after two years of divorce, they again got married in 2013. Gregg died in September 2021.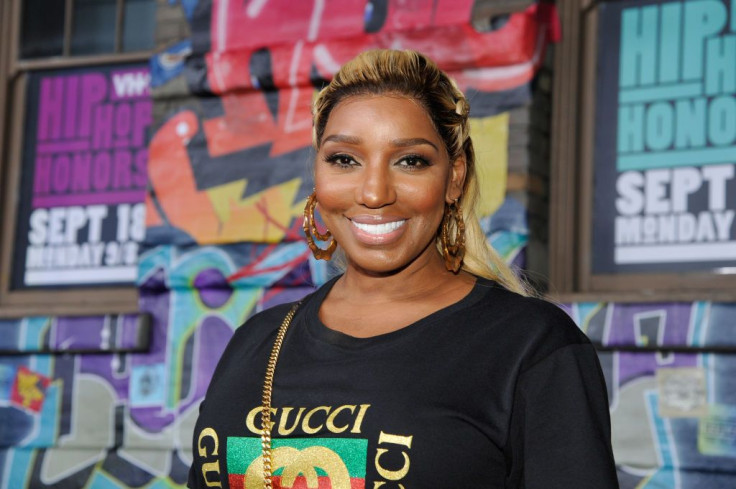 © Copyright IBTimes 2023. All rights reserved.