Netflix to Split into Two Services After Price Hike Backfires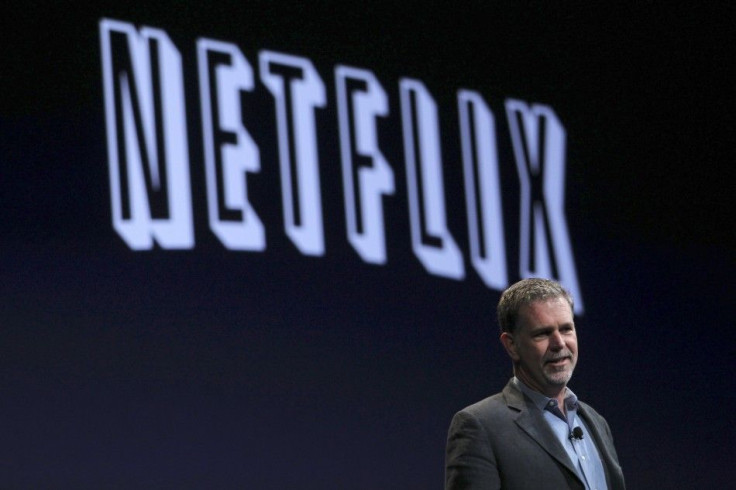 Stung by customer backlash against its recent price hikes, Netflix says it is separating its movie-streaming business and its DVD-by-mail service.
Many consumers turned to the company's Facebook page in July to express their outrage and dismay over the service's move to hike prices. Netflix increased 60 percent of the price of its cheapest movie rental plan which offered unlimited streaming and DVD rentals. Before the hike, the company offered streaming and DVD rentals for just $9.99. Then Netflix's $7.99 plan for unlimited streaming (no DVDs) and $7.99 unlimited DVDs plan backfired as well. Consumers had to cough up almost $15.98 a month from $9.99.
Raging consumers expressed their dismay in polls conducted by various newspapers and tech Web sites. Twitter saw "Dear Netflix" climbing the chart of most discussed topics. Now the Facebook page's comments stand at 81,780.
Investors cheered the price hike as Netflix stock rose the day it was announced, but shares later sank again.
The Netflix streaming program is available on many electronic devices including computers, video game systems, television set top boxes, smartphones and tablets on which more than 23 million subscribers have signed up.
Netflix, founded by Reed Hastings, has enjoyed nearly unprecedented customer loyalty and popularity as the Web's most popular movie-rental service thanks to the breadth of its DVD offerings. Even removal of Sony titles from the streaming catalog did not bring many complaints. But the price hike invited consumer wrath.
At that point a Netflix spokesman had said: "We tested, we researched, we analyzed. We knew what the reaction would be. We are not surprised. We knew that there would be some people upset by the service and with the price being adjusted. Some will leave and some of those will eventually come back. It's still a great value."
In fact, many Netflix streaming customers depend on the DVD-by-mail add-on because certain blockbuster movies are available much faster that way.
Now Hastings has issued an apology for the handling of the recent price hike. Then he announced the plan to split Netflix into two, Netflix for streaming and Qwikster for DVDs by mail.
Hastings said: "I messed up…I owe everyone an explanation… I should have personally given a full justification to our members."
Humbling himself, he stated on the Web site: "In hindsight, I slid into arrogance based upon past success… It is clear from the feedback over the past two months that many members felt we lacked respect and humility in the way we announced the separation of DVD and streaming, and the price changes. That was certainly not our intent, and I offer my sincere apology. I'll try to explain how this happened."
Hastings added: "Actions speak louder than words," indicating that the site is offering an improved service.
It's hard for me to write this after over 10 years of mailing DVDs with pride, but we think it is necessary and best: In a few weeks, we will rename our DVD by mail service to 'Qwikster'." Qwikster refers to quick delivery.
The new Qwikster service will add a video games upgrade option, similar to the upgrade option for Blu-ray, for those who want to rent Wii, PS3 and Xbox 360 games.
To read the full statement from Hastings, visit Blog Website.
© Copyright IBTimes 2023. All rights reserved.