Netizens Criticize Angelina Jolie For Playing 'Psychological Games' In Casting Children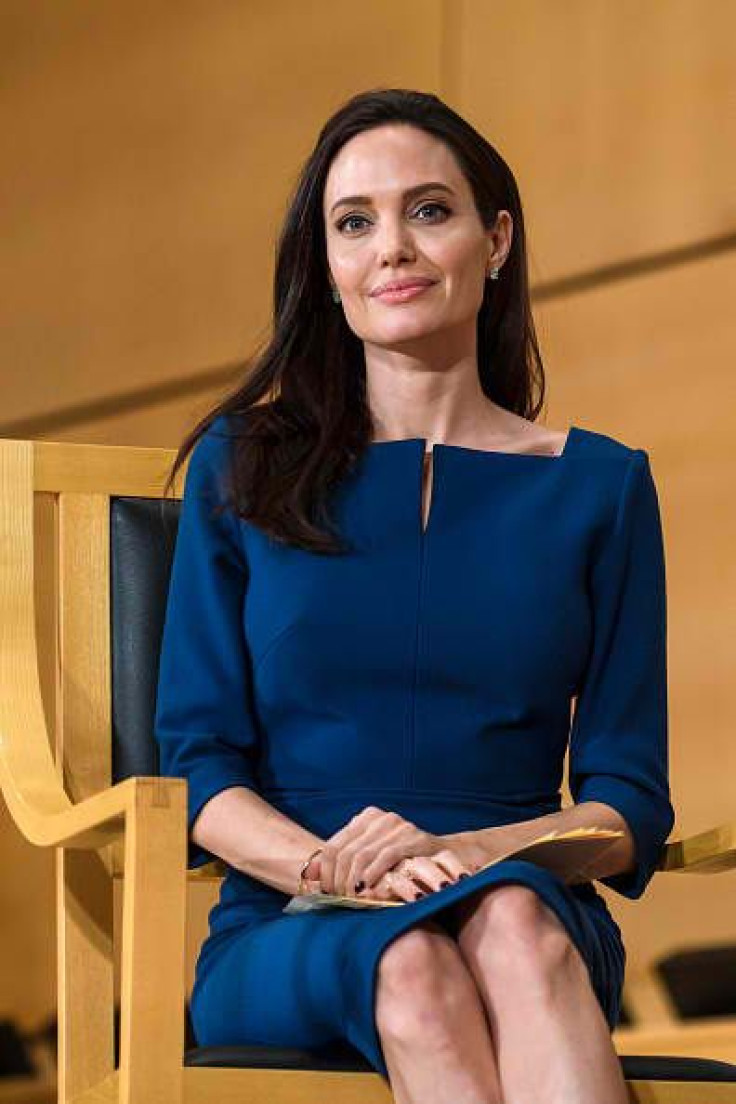 Many were not happy with how Angelina Jolie cast children for her Netflix film, "First They Killed My Father."
The "Maleficent" star played "psychological games" to impoverished children to audition for her film. Jolie admitted that when she searched for the child to play the lead role of Loung Ung she set up a dire situation where she gave them money and took it away to see their reaction. Unfortunately, many were disgusted with how Brad Pitt's ex-wife did the casting.
READ: Angelina Jolie made orphans play a disturbing game during casting of her Netflix film
A number of people reacted on Twitter concerning Jolie's approach in casting the Cambodian children. "Angeina Jolie really played a psychological game w/ impoverished kids instead of, you know, just having them audition like a normal person," Ellie wrote. "Angelina Jolie is crazy. What a cruel psychological game to play with impoverished children," another Twitter user named Denizcan Targaryen wrote.
Meanwhile, some questioned Jolie's capacity as an ambassador considering what she had done in Cambodia. "Awful. How is this woman an ambassador for children? This is abuse, manipulating them emotionally, triggering flashbacks for their gain?" dancinginshadows wrote.
In an interview with Vanity Fair, Jolie admitted that they searched for children who experienced hardship in schools, circus and slams. In fact, the casting directors set up a game disturbing the realism. They would put a money on the table, then asked the child to think of something where they needed the money, and then the child would snatch it away. The director would pretend to catch the child who would make a lie to excuse himself or herself.
"Srey Moch [the girl ultimately chosen for the part] was the only child that stared at the money for a very, very long time," Jolie explained. "When she was forced to give it back, she became overwhelmed with emotion. All these different things came flooding back. When she was asked later what the money was for, she said her grandfather had died, and they didn't have enough money for a nice funeral."
The film was very emotional as it awakened everyone involved. Some even had flashbacks and nightmares. To ensure everyone's welfare, there was a therapist on the set every day.
What's your take on Jolie's casting? Share your thoughts below.
© Copyright IBTimes 2023. All rights reserved.