Netizens Praise Pope Francis For Supporting Same-Sex Marriages In New Documentary
KEY POINTS
Netizens praised Pope Francis for supporting same-sex civil unions
LGBTQIA+ community members thanked the Pope
The documentary "Francesco" covers the life of the pope
Pope Francis surprised the world by supporting same-sex marriage in a documentary released Wednesday. The Pope took a different stance from the Vatican's traditional opinion on the issue when he said that "homosexuals have a right to be part of the family."
Members of the LGBTQIA+ community and their supporters could not contain their joy and praised the Pope for his view regarding the issue.
One social media user said that Pope Francis' comments on the subject are "momentous" because he said those things in front of a "camera" and not in private.
"What makes Pope Francis comments supporting same-sex civil unions today so momentous? First, he is saying them as Pope, not Archbishop of Buenos Aires. Second, he is clearly supporting, not simply tolerating, civil unions. Third, he is saying it on camera, not privately. Historic," the user wrote.
Another netizen called out people who "preach unnecessary hate against the community" and thanked Pope Francis for sharing his sentiment on the matter.
"The other day I was attending an online mass where the priest said in his homily that 'homosexual unions destroy families'. With this statement of Pope Francis, I hope more priests will re-assess their diplomatic beliefs and stop preaching unnecessary hate against the LGBT community," @MaeDianeAzores stated.
"I just heard the news. Thank you @pontifex for your support of same-sex civil unions," another user wrote.
"Best news of the day – the Catholic Church is making progress! It's huge news. Had to be a Jesuit Pope that announced it. Yes, we are all deserving of happiness and a family. Thank you for recognizing it #PopeFrancis," @stellagarciam noted.
A lot of celebrities also took the opportunity to thank the Pope on social media.
Actress Sharon Stone expressed her gratitude toward the Pope for supporting the LGBTQIA+ community.
"Thank you, Pope Francis. YOU are MY Pope. I trust you. God does not make mistakes. All of his children are God's family. Bless you. Thank you, Sharon," the actress wrote on social media.
Similarly, talk show host Ellen DeGeneres, who is married to actress and model Portia de Rossi, thanked the first Jesuit pope for seeing love "for what it is."
Piers Morgan and Kerry Washington also expressed their views on the micro-blogging platform.
Pope Francis is the first pope to endorse same-sex civil unions and talked about the subject in the documentary, entitled "Francesco," that premiered in Rome, the Catholic News Agency reported.
"They're children of God and have a right to a family. Nobody should be thrown out, or be made miserable because of it . What we have to create is a civil union law. That way they are legally covered," the news agency quoted Pope Francis, as saying in the documentary.
"Francesco" covers the life of the pope, and it premiered at the 2020 Rome Film Festival.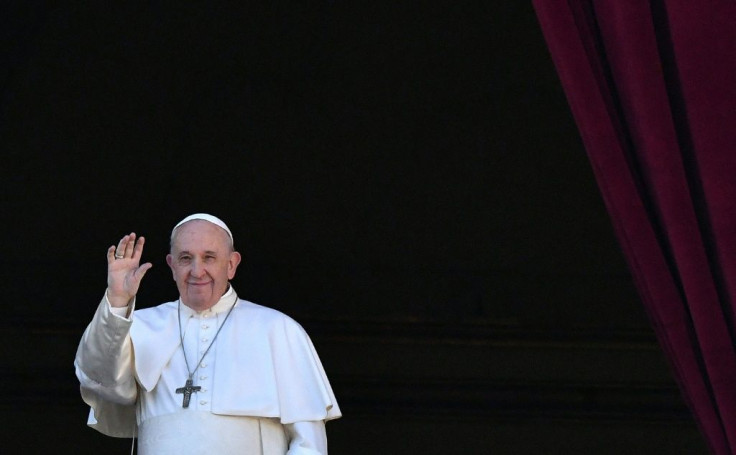 © Copyright IBTimes 2023. All rights reserved.