New ADHD Study Reveals More Than One In 10 Children In US Diagnosed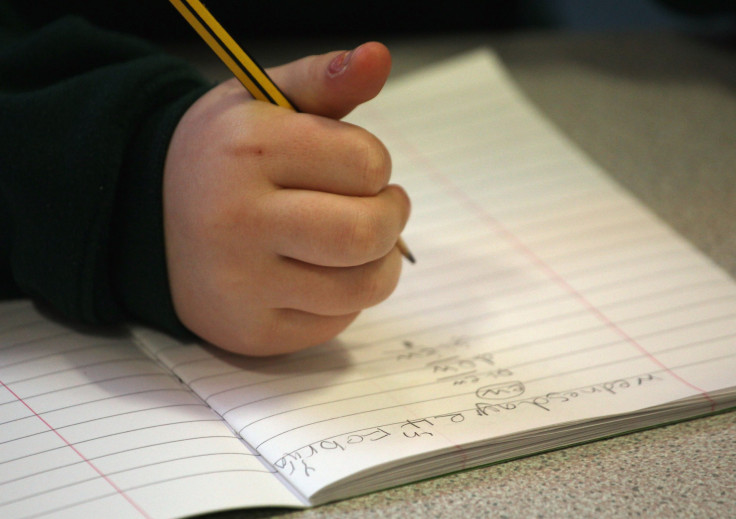 More than 1 in 10 children in the United States between ages 5 and 17 are diagnosed with attention deficit hyperactivity disorder (ADHD), according to a Journal of Clinical Psychology study published Tuesday that estimates there are 5.8 million children in the country currently being treated for the disorder. Several reports in the last few years have concluded that ADHD diagnoses were on the rise, but the new study suggests that this prevalence could be due to better screening of the disorder in minority groups.
The study, titled "Racial and Ethnic Disparities in Parent-Reported Diagnosis of ADHD," also looks at the racial trends among those diagnosed with the behavioral disorder, which can make it difficult for children and adults to focus. Researchers looked at data from more than 190,000 children that came from studies conducted in 2003, 2007 and 2011. The surveys relied on parents reporting whether their child was diagnosed with ADHD.
According to the study, the number of diagnoses climbed by 43 percent from 2003 to 2011. Some demographic saw higher rates of diagnoses than others. Rates for diagnosing Hispanic children with ADHD jumped 83 percent, while black children's diagnoses climbed to 58 percent.
"The sharper increase among girls was a surprise primarily because ADHD is typically diagnosed among boys," study co-author Sean Cleary, a public health researcher at George Washington University, told Reuters. "One possibility to explain the increasing trend among females is a greater recognition of ADHD symptoms observed (e.g. withdrawn, internalizing) that are traditionally overlooked because they are not typically considered a sign of this condition."
Attention Deficit Hyperactivity Disorder (ADHD) Prevalence in the United States | HealthGrove
Experts agreed that the study's conclusion reflected better ADHD assessments for all demographics.
"I do believe these data indicate that adolescents, girls, and certain racial ethnic groups are being monitored more stringently for behavioral and academic difficulties including ADHD and other problems," Dr. Timothy Wilens, chief of child and adolescent psychiatry at Massachusetts General Hospital, told Reuters.
© Copyright IBTimes 2023. All rights reserved.
FOLLOW MORE IBT NEWS ON THE BELOW CHANNELS