New Chris Cornell Biography To Talk About His 'Multidimensional' Nature
KEY POINTS
A new biography on Chris Cornell and his band Soundgarden is arriving soon
Author Corbin Reiff feels that he found new "respect" for the artist when he started to learn more about him
The book will also focus on the music created by Soundgarden
A new book on the life of Chris Cornell is set to be released on July 28. The book will take a look at Cornell's professional career and how his band Soundgarden got overshadowed by the big musical groups even after creating some really good music.
Speaking in an interview with Variety, author and music critic Corbin Reiff revealed that he was a big fan of Cornell's music and artistry, However, he found new respect for the musician when he got to learn about his values and the way he treated people. Reiff also shared that after learning about all the aspects in Cornell's life, the artist became "multidimensional" to him.
The book, entitled "Total [explicit] Godhead: The Biography of Chris Cornell," will also give a glimpse of the musician's musical journey.
"I've gotta say, I really was a fan of Chris' artistry throughout basically my entire life, but it was through learning more and more about him, the values he followed, his sense of humor, the way he treated people, that I really grew to respect him as a person. He became a lot more multidimensional to me," Reiff told Variety.
The author also opened about the moment when his editor approached him to write a book on Cornell and his band Soundgarden. During the discussion, Reiff revealed that he did not want to write the book because he thought he was not the "right guy" to do it.
He also shared that while researching for his book he found out that Soundgarden seemed a "little lost" to history and his book is an attempt to make people know about them and their music.
"At first I said, 'Nah, I don't know if I am really the right guy to do that. But then the idea really stayed with me. There were not a lot of dots connected about Soundgarden and the history of music, and even among the Seattle bands — Pearl Jam, Nirvana, Alice in Chains even — they had seemed a little lost to history. And so my book is in a lot of ways an attempt to rewrite that record," Reiff told the publication.
Cornell formed Soundgarden in 1984 along with Kim Thayil and Hiro Yamamoto. The band had its moment of glory in 1994 when their album "Superunkown" debuted at number one on the Billboard 200. The group won two Grammy awards in categories such as Best Hard Rock Performance and Best Rock Song. Meanwhile, the album was also nominated for Best Rock album.
In 1997, the band broke up due to internal strife over its creative direction. However, they reunited for an album in 2010.
Cornell was found dead in his hotel room in Detroit in 2017. His death was ruled a suicide by hanging.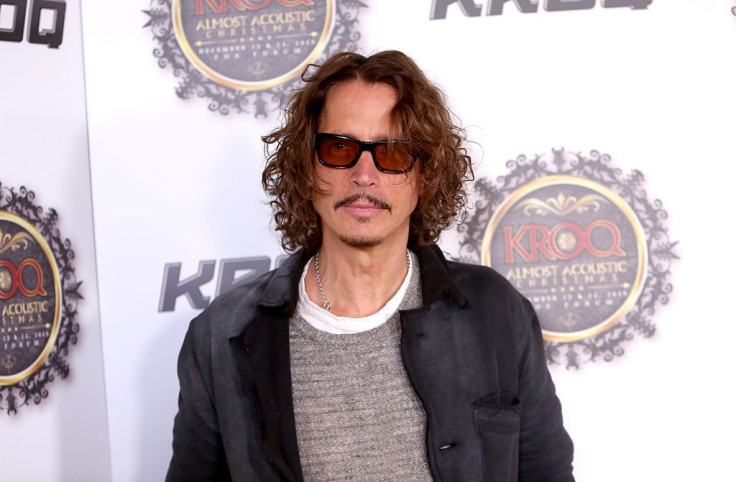 © Copyright IBTimes 2022. All rights reserved.
FOLLOW MORE IBT NEWS ON THE BELOW CHANNELS