New Drinking Age 25? False Alcohol Rumors Alarm 21-Year-Olds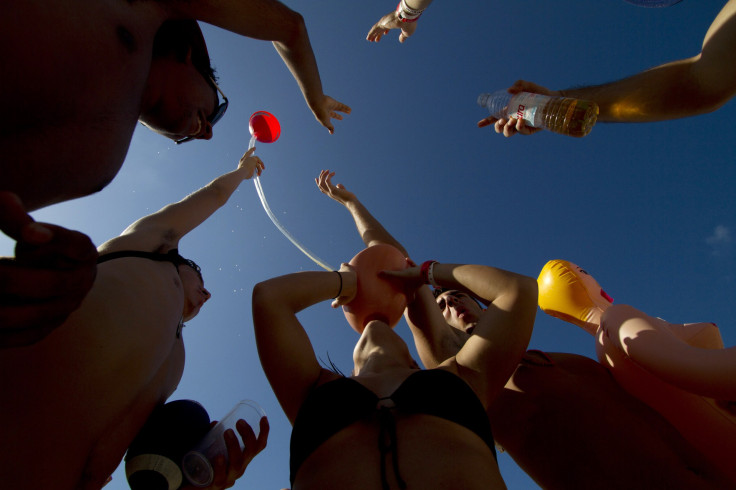 Nearly 10 million people have been duped into believing the legal drinking age in the U.S. will be raised to 25 in August after a parody news site began spreading the false rumor.
The article, published last month but finding new life on social media this week, is nothing more than a trick -- especially maddening for young people on the brink of the actual legal drinking age, 21 -- that has spread across the Internet just before the 30th anniversary of the last time the drinking age was raised.
Nervous young boozers who click on the Nipsys News story are greeted with an image of actor Leonardo DiCaprio raising a drink as fireworks explode behind him in a GIF captured from the 2013 remake of "The Great Gatsby."
"As of August 2, 2014, legal age to drink will be 25," the site claimed in an error-ridden post. "There has been controversy whether 21 is too young to make decisions. A lot of citizens state at that age they are not mentally responsible to drink. So the legislation at the White House has come to an agreement to have legal age change to 25."
All of those claims are untrue, and Nipsys News admits it's a fake news site that aims to help users "trick your friends by sharing it on Facebook, Twitter or any other social network."
The joke gained enough attention to inspire an article on the myth-debunking site Snopes, but the original article will likely resurface Thursday on the 30thanniversary of the National Minimum Drinking Age Act. President Ronald Reagan signed the law, which withheld a percentage of federal highway funds from states that refused to raise their minimum drinking age to 21. Before the 21-year-old minimum became law, young people between 16 and 20 were found to be the most common drunk drivers, yet there's little evidence that raising the age again in 2014 would solve any public health problems.
"There's no magic that happens physically to someone when they are 21 compared to age 18," Dr. William Graf, a professor of pediatric neurology at Yale told CNN. Maturity levels are determined on an individual, not a generational basis, he added.
© Copyright IBTimes 2023. All rights reserved.