New 'Fable' Game With 'Forza Horizon' Developer Playground Reportedly Being Planned By Microsoft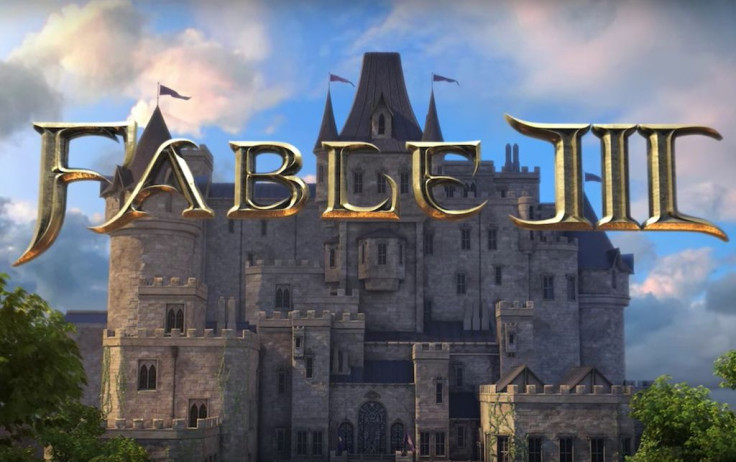 It's nearly been two years since Microsoft cancelled "Fable Legends" and shutdown Lionshead Studios. However, it looks like Microsoft is planning to revive the "Fable" series with a new studio to head the new game's development.
Sources say that Microsoft has assigned Playground Games to develop the next "Fable" title, according to Eurogamer. The new "Fable" game is planned to be a story and character-focused open world action role-playing game (RPG). Microsoft is said to plan a "significant investment" for the development of the game and the company wants around 200 people to work on the game in Playground's new office in Leamington Spa, Warkwickshire. Playground Games is the studio best known for developing the "Forza Horizon" series.
The new "Fable" game is said to in its very early days of development and Playground is still hiring the necessary number of staff to increase its numbers up to hundreds. It's highly likely that it will take some time before fans of the "Fable" series will be see anything from the upcoming sequel.
The supposed latest entry in the franchise, "Fable Legends," was unlike any of its predecessors. It was designed as a free-to-play title with more focus on multiplayer. The game was never released and its development was cancelled in March 2016, while Lionhead Studios was closed down by Microsoft the following month. Since then, the series has mostly been dead and Microsoft hasn't made any public announcements regarding the revival of the series. The only game in the franchise that's active right now is "Fable Fortune," which is a mere free-to-play digital card game that was released last year.
Eurogamer claims that Microsoft's rekindled interest in the "Fable" series was inspired by the Sony's success with the PlayStation 4 exclusive "Horizon Zero Dawn," which was developed by Guerrilla Games. VGChartz's latest estimates claim that Guerrilla Games has sold more than 4 million units of "Horizon Zero Dawn" worldwide.
Perhaps Microsoft wants to replicate the same success by bringing a new "Fable" game. Games like "Horizon Zero Dawn" and Nintendo's "The Legend of Zelda: Breath of the Wild" also proved that single-player games with focus on storyline and open-world exploration still has a place in the gaming world where publishers are no slowly shifting "games as a service" model.
As for this new "Fable" game, it remains to be seen what exactly Microsoft is planning but it's good to hear that the company was inspired by the success "Horizon Zero Dawn." Apparently, Playground will be developing the new "Fable" game from scratch and won't be using previous assets from "Fable Legends," according to Windows Central.
© Copyright IBTimes 2023. All rights reserved.
FOLLOW MORE IBT NEWS ON THE BELOW CHANNELS