New Hallmark Valentine's Day Movies 2023: 'A Paris Proposal,' 'Sweeter Than Chocolate' And More
With love usually in the air during the month of February thanks to a certain holiday, things are about to get even more romantic on Hallmark Channel, with a slate of four new films for the "Loveuary" programming event.
The event, which will feature the films, will be there for fans who either want to cuddle up with their significant other for a marathon, or those who are spending this one single and simply love a good romance. However you plan to spend the month of love, there's a Hallmark movie you're sure to like. Check out the full schedule of new premieres below.
"Sweeter Than Chocolate" (Saturday, Feb. 4 at 8 p.m. EST)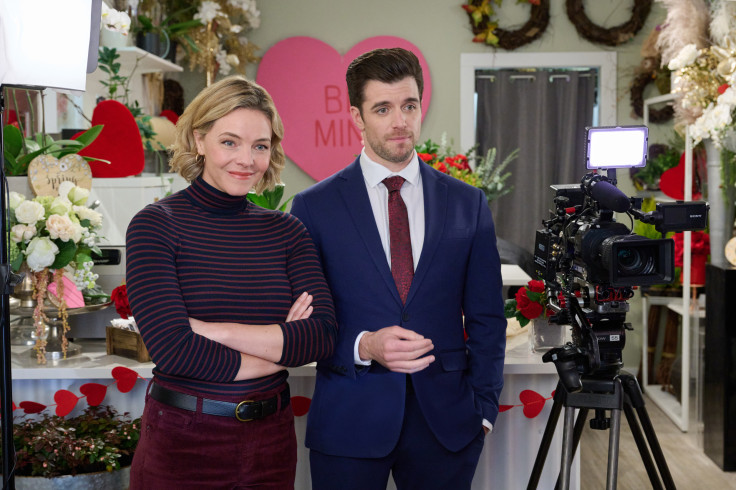 A local bakery is rumored to have the secret recipe to finding true love on Feb. 14, drawing in a TV reporter to investigate.
Starring: Eloise Mumford, Dan Jeannotte and Brenda Strong
"A Paris Proposal" (Saturday, Feb. 11 at 8 p.m. EST)
Anna is an account manager for a New York City advertising agency who has the opportunity to land the biggest client of her career—Durand Diamonds. Much to her chagrin, her boss dispatches her and her colleague Sebastian to the City of Lights to make the pitch and seal the deal. Anna's by-the-books work style clashes with Sebastian's looser approach and over-the-top ideas that dazzle the client but exceed budget realities that land them in hot water. When they arrive in Paris to meet with the client, a misunderstanding leads the Durands to believe Anna and Sebastian are married, making them excited about the prospect of having a real-life couple in charge of the creative vision for their brand and forcing them to try to keep up appearances.
Starring: Alexa PenaVega and Nicholas Bishop
"Welcome to Valentine" (Saturday, Feb. 18 at 8 p.m. EST)
It's a week away from Valentine's Day and Olivia (Davis) loses both her boyfriend and her job in the same week. Her sister Vanessa, who still lives in their hometown in Nebraska, convinces Olvia to come back home for an extended trip and help get her back on her feet. Olivia's roommate in New York has a friend, George, who's driving out to Los Angeles and agrees to take Olivia to her destination—which is exactly halfway between New York and California—in exchange for a free night's stay in her hometown. Olivia, low on cash after her layoff, agrees to take turns driving so he can get to Los Angeles in less than five days. The two strangers set out on the open road, both on their way to being who they think they're supposed to be. When George's car breaks down mere miles from Olivia's hometown, he has to stay a few more days in Valentine, Nebraska with Olivia and her sister/ After spending so much time together, the two realize that their priorities might have changed, and love is what truly matters.
Starring: Kathryn Davis and Markian Tarasiuk
"Made For Each Other" (Saturday, Feb. 25 at 8 p.m. EST)
A sculptor uses magic to mold her ideal man into reality but begins to fall for her real-life friend and embraces the flaws that make love perfectly imperfect.
Starring: Alexandra Turshen, Matt Cohen, Aaron O'Connell and Illeana Douglas
© Copyright IBTimes 2023. All rights reserved.