New ISS CASIS Mission Patch Pays Tribute To Star Wars, Lucasfilm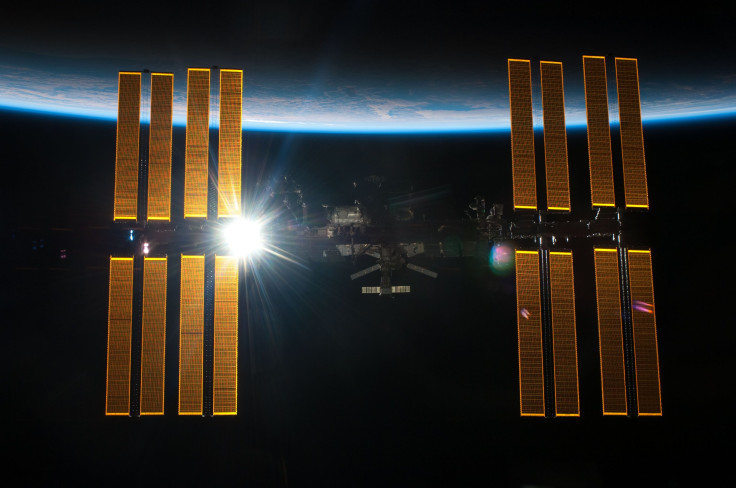 Each mission on the International Space Station is commemorated with a patch to celebrate the accomplishments that were achieved during the year. For 2017 the mission patch will represent the science and research that was done on the ISS this year but it will do so using some key icons from the Star Wars franchise.
You might be wondering what the fictional movie franchise has to do with the actual work happening on the station. "This collaboration connects the scientific promise of the International Space Station to the scientific inspiration of the iconic Star Wars franchise," Gregory H Johnson, the president and executive director of the Center for the Advancement of Science in Space said, according to a press release.
The new patch was developed through a collaboration of Lucasfilm and CASIS. The design features the Millennium Falcon craft, the Death Star and the BB-8, K-2SO and Chopper droids featured in the new Star Wars films with a color pallette inspired by the iconic scene of the double sunset on the fictional planet of Tatooine, and of course the ISS. "That captured everything about the space program for me," said Doug Chiang, the vice president and executive creative director of Lucasfilm, in a video from CASIS.
"This mission patch with Lucasfilm it really helps to represent a banner year for CASIS and the ISS National Lab as a whole in 2017," Patrick O'Neill, the marketing and communications manager for Casis/ISS National Laboratory. "To be able to have this collaboration with such a recognizable brand is going to bring that research to the forefront even more so," O'Neill said about the patch in a video.
O'Neill said at the ISS National Lab the team tries to work with "unique partners" to make the patches that represent the ISS National lab research. CASIS manages the lab on board the ISS where NASA conducts many of its experiments and NASA astronaut's spend much of their time working.
The incorporation of the Millennium Falcon was actually the idea of CASIS, according to a release on the Star Wars website. And the goal was to use the patch to celebrate Star Wars and science on the ISS. To keep the Star Wars connection technical the characters that are technology, the drones, and the spacecraft were what made it into the final design.
Last year CASIS partnered with Marvel and the patch featured the character Groot from the Guardians of the Galaxy. But before that the patches were far less commercial, featuring designs that were more science and space centric. The designs can be viewed on the CASIS website. NASA has made no mention of the new mission patch.
© Copyright IBTimes 2023. All rights reserved.