New Jersey Man Shot Dead After Torture Over PlayStation, Suspect Arrested
Authorities in New Jersey arrested a man accused of kidnapping and murdering a 20-year-old trying to buy a PlayStation video game console advertised online, reports said Saturday.
Rufus Thompson, 29, was arrested Saturday morning in Trenton and was charged with murder, felony murder, robbery, kidnapping and weapons offenses in the death of Danny Diaz-Delgado.
The victim's body was discovered March 24 near the banks of Assunpink Creek in Hamilton Township, the Trentonian reported. Investigators said Diaz-Delgado had been shot at least seven times, with wounds in his head, torso and one leg. His hands were tied behind his back and tape was wrapped around his face.
The Trentonian reported, citing police sources, the 20-year-old was trying to buy a PlayStation advertised on social media when he disappeared. According to reports, investigators believe Thompson tortured Diaz-Delgado in order to extract more money from him. Hamilton police officers found the body after they reported to the scene March 24 in response to a call stating an unresponsive person in the area. Authorities found the body near the creek about 2 p.m. EDT on March 24.
The Trentonian also stated Diaz-Delgado's bank card had been used after he was murdered.
Sources said the 20-year-old was reported missing hours before Hamilton police officers found his body riddled with bullets. Homicide detectives and firefighters rushed to the Whitehead Manor section of Hamilton Township in order to investigate. Trenton Fire Department divers also took a dip in the Assunpink last weekend in an attempt to search for evidence connected to the murder.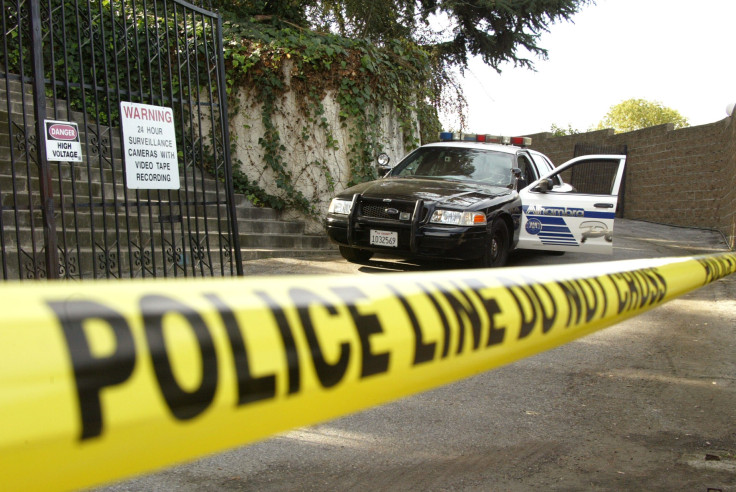 Diaz-Delgado reportedly died March 23, a day before authorities found his slain body.
A GoFundMe page has been created in Diaz-Delgado's memory.
"Danny was a great friend, family member and an exceptional human being who was taken away too early from this Earth at just age 20," the GoFundMe page said. The post also described him as "hardworking" and "kindhearted" and requested people to donate in order to alleviate his family's financial costs of the funeral.
Diaz-Delgado's funeral was scheduled for Saturday, which fell on the same date an arrest was made in connection to the murder.
His obituary stated he loved sports, martial arts, camping, track and field, and enjoyed the views of the ocean while he protected lives of people as a lifeguard. Diaz-Delgado also was reportedly involved with youth programs at the local Assemblies of God Church in Trenton, according to his obituary. He is survived by his parents, several siblings, and nieces and nephews.
Authorities have not yet released any motive for the killing, but police sources stated Thompson might have acted in pursuit of money.
Thompson, the suspected killer, previously pleaded guilty to burglary charges in connection with two separate crimes, one which was in 2011 and one in 2013. In February 2016, he was sentenced to three years in state prison in connection with those cases. Thompson served both of his burglary sentences concurrently, the Trentonian reported.
© Copyright IBTimes 2022. All rights reserved.
FOLLOW MORE IBT NEWS ON THE BELOW CHANNELS