New Mexico Man Accused Of Beheading Acquaintance, Playing Soccer With Severed Head
KEY POINTS
Joel Arciniega-Saenz, 25, has been charged with first-degree murder
He allegedly decapitated 51-year-old James Garcia and "played soccer" with his severed head
Arciniega-Saenz had been arrested in 2017 for a separate murder charge but was released
A 25-year-old man in Doña Ana County, New Mexico, who had been arrested four years ago for a separate murder charge, allegedly beheaded an acquaintance Sunday and then "played soccer" with the severed head.
Joel Arciniega-Saenz was charged with first-degree murder in connection to the death of 51-year-old James Garcia at Apodaca Park in Las Cruces, KTSM reported, citing court documents. Garcia's body was found in the roadway on Madrid Avenue while his head was approximately 10 yards away.
Officers of the Las Cruces Police Department had found Arciniega-Saenz at the park with bloodstains on his hands and boots and arrested him without resistance. A bloody knife was also found on the ground near him.
According to court documents, Arciniega-Saenz told investigators that he took a switchblade from Garcia and stabbed him several times before decapitating him. He then dragged Garcia's body into the street and "then played soccer with his head," additionally telling police that he kicked the victim's head at 14 different cars.
Garcia had allegedly raped Arciniega-Saenz's wife, who was not identified, four years ago, Arciniega-Saenz claimed. He also said that the three of them were together four days prior to the incident and that Garcia had left along with all their stuff, which prompted him to confront Garcia in the park.
Arciniega-Saenz had been arrested in 2017 for the murder of 21-year-old Benjamin Montoya, a report by KDBC said. The charges, however, were dismissed after the key witness in the case was found with a gun that had the same caliber of bullets used in killing Montoya.
Montoya's sister, Krystal Montoya, told the outlet that she was "angry" after finding out that another man had been killed in the same community by the same person who was accused of shooting and killing her brother four years ago.
"I just was very angry because they let a monster out," Krystal was quoted as saying. "I don't want this guy to be released again and go do something stupid again and go hurt another family again."
Arciniega-Saenz was arrested last month for vandalizing a coffee house in Las Cruces but he was released again, KFOX reported.
"Our office has diligently argued to keep this guy in jail on the most recent charges... but [District Court Judge Kent Wingenroth] 'didn't find him dangerous' and released him on a $2,000 bond," the Third Judicial District Attorney's Office said in a statement.
Arciniega-Saenz is currently being held at the Doña Ana County Detention Center.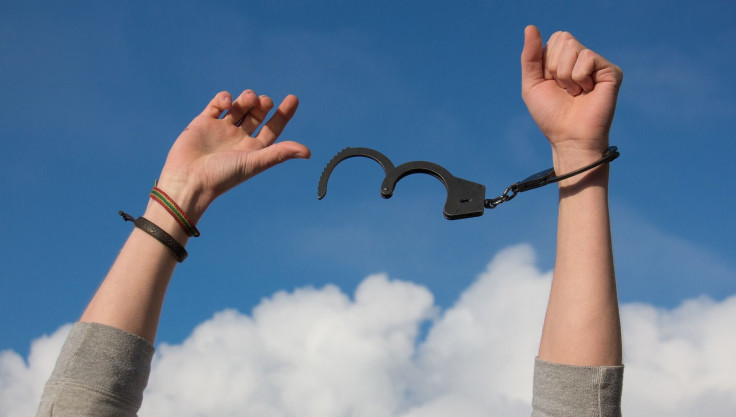 © Copyright IBTimes 2023. All rights reserved.