New Movies To Watch This Weekend In Theaters And On Apple TV
Satisfy the film buff in you over the weekend. Whether you're in the mood to watch movies in theaters or would rather stream flicks from the comfort of your home via Apple TV, there's something for you on this list.
Uncharted
If you are fond of action-packed movies based on a video game, then "Uncharted" is the perfect pick for you. The flick is available in theaters, and it stars Tom Holland, Mark Wahlberg, Tati Gabrielle Sophia Ali, Antonio Banderas and Patricia Meeden.
The movie revolves around a dangerous treasure hunt, for which Nathan Drake (played by Holland) and Victor "Sully" Sullivan (played by Wahlberg) team up to put the clues together.
Dog
"Dog" is a comedy movie that marks Channing Tatum's directorial debut. Co-directed by Reid Carolin, the film tells the story of an Army Ranger (played by Tatum), who travels with his dog to attend a soldier's funeral.
Its cast also includes Skyler Joy, Aqueela Zoll, Cayden Boyd, Ethan Suplee, Jane Adams and Q'orianka Kilcher, and is now available in theaters.
Pursuit
Helmed by director Brian Skiba, "Pursuit" follows a detective who tries to catch a hacker after the latter escapes police custody. The said hacker tries to save his kidnapped wife from a drug cartel while the detective helps a cop to catch him.
The flick, which is now available in theaters as well as on Apple TV, stars John Cusack, Emile Hirsch, Elizabeth Ludlow, Jake Manley, William Katt and Graham Patrick Martin.
Ted K
Historical crime movie fanatics are in for a treat because "Ted K" is finally in theaters and on Apple TV. It is based on the real-life story of Theodore John Kaczynski, an American domestic terrorist who is more commonly known as the Unabomber.
The film is directed by Tony Stone and stars Sharlto Copley, Drew Powell, Tahmus Rounds and Megan Folsom.
King Knight
If you're into horror-comedy, then you should check out "King Knight," which is now available in theaters and on Apple TV. Its story focuses on Thorn and Willow who serve as the high priest and priestess of a coven of New Age witches. The couple goes through a rough patch when Williow learns about Thorn's past.
The movie is helmed by director Richard Bates Jr., and it stars Matthew Gray Gubler, Angela Sarafyan, Aubrey Plaza, Nelson Franklin and Andy Milonakis.
If you missed last week's list of new movies, you can check it out here.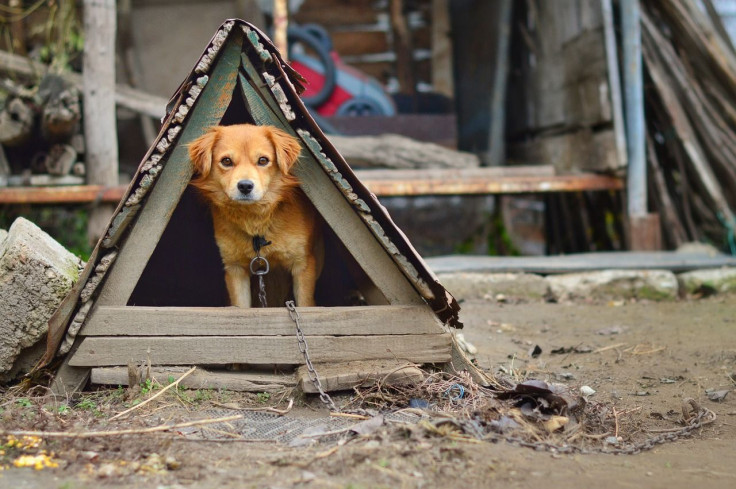 © Copyright IBTimes 2023. All rights reserved.