New Police Technology: Gun Cameras Device To Record Police Shootings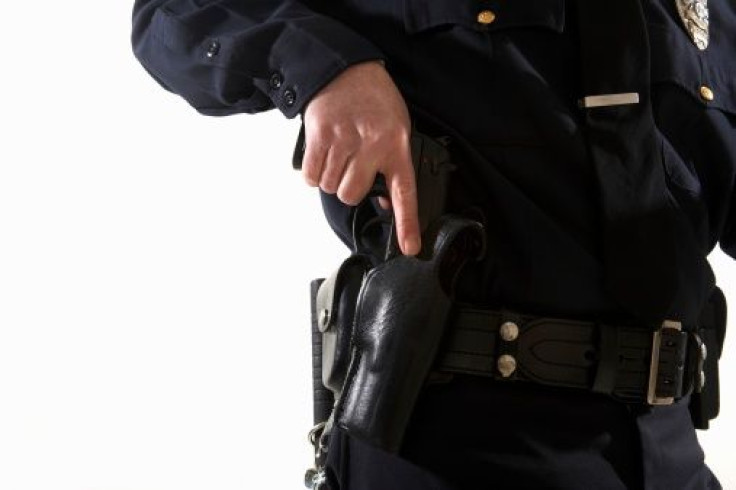 A tech company released a new device earlier this week that would capture when an officer draws out their firearms. The device, Signal Sidearm from Taser division Axon, is attached on most standard gun holsters usually on the rail under a barrel. Every time an officer's firearm gets drawn out, the camera would activate. It then alerts nearby officers and sends a video.
"When law enforcement officers must draw a weapon, the last thing they should worry about is their technology," said TASER CEO and Co-Founder, Rick Smith. "The Signal Sidearm will give officers the same confidence in their technology that already exists in encounters involving Smart Weapons that use our Signal technology. It's an important step in extending the reach of the Axon network to connect other devices."
Max Kramer, who created the product, told WSB-TV station in Atlanta that the camera could save lives and it is something that was well needed, considering many unjustified police shootings that took place in the last couple of years.
"Gun drawn, camera on," reads the tagline for the product, which goes on sale later this year.
In 2016, 963 people were shot and killed by police, the Washington Post reported. So far in 2017, 186 people have been slain by officers.
"It's another tool that's unbiased and holds people accountable," said Kramer.
He also said the gun camera would sell for about the same price as the body cameras. To date, body cameras can range in price from $300 to $800 per officer, but with storage and camera maintenance an officer could spend up to $100,000. However, the gun camera will cost less to store the video because less would be recorded. Kramer said the shield camera and the body camera could be used together.
He also noted that the gun camera had been around for more than three years, but it had required further revisions. It is still being tested in several undisclosed departments across the country, according to the station.
Vince Champion, who is the Southeast Regional Director for the International Brotherhood of Police Officers, said the gun camera invention is a good idea, but it would not show any confrontation between police and citizen or what led the weapon to be drawn out.
"That's what we need to know whether it was a justified shooting or not for the officer, before, what got there what started," said Champion.
© Copyright IBTimes 2023. All rights reserved.