New Poll: Elizabeth Warren as Biden's VP Appeals to Most Dem Voters in Michigan and Wisconsin
KEY POINTS
A new poll reveals that Warren is Dem voters' top choice for Biden's VP in Wisconsin
In Michigan, she is second only to governor Gretchen Whitmer
Warren only polls behind Stacey Abrams amongst black voters in both states
In a somewhat surprising result, a poll commissioned by Donors of Color Action and reviewed by Axios indicated that Sen. Elizabeth Warren, D-Mass., may be Joe Biden's best strategic choice to recapture Midwest states like Michigan and Wisconsin. Respondents were asked who would make a "great" or "good" Vice President, and Warren was the top choice in Wisconsin and placed second in Michigan behind its governor Gretchen Whitmer.
Sen. Amy Klobuchar, D-Minn., pinned much of her candidacy on her Midwest roots and her supposed appeal to voters in the states which decided the 2016 election in favor of President Trump, but she is polling behind Warren in both Wisconsin and Michigan. While Governor Whitmer leads in Michigan, just 29% of Democratic voters in Wisconsin rate her as "great" or "good" for Biden's Vice President, placing her well behind Warren, Klobuchar, Sen. Kamala Harris, D-Calif. and Stacey Abrams in the key swing state.
Biden is reportedly being urged by Democrats to select a VP with strong economic credentials, which further buttresses Warren's case. She spent most of her professional career in bankruptcy law, and served as chair of the Congressional Oversight Panel of the Troubled Asset Relief Program (TARP), the bailout passed to aid the 2008 economic collapse.
The Senator from Massachusetts also proposed and established the Consumer Financial Protection Bureau, and served as its first Special Advisor under President Obama. As Senator, she sits on both the Banking, Housing, and Urban Affairs and Health, Education, Labor and Pensions Committees, as well as the prestigious Committee on Armed Services, giving her the foreign policy experience necessary should she ascend to the presidency.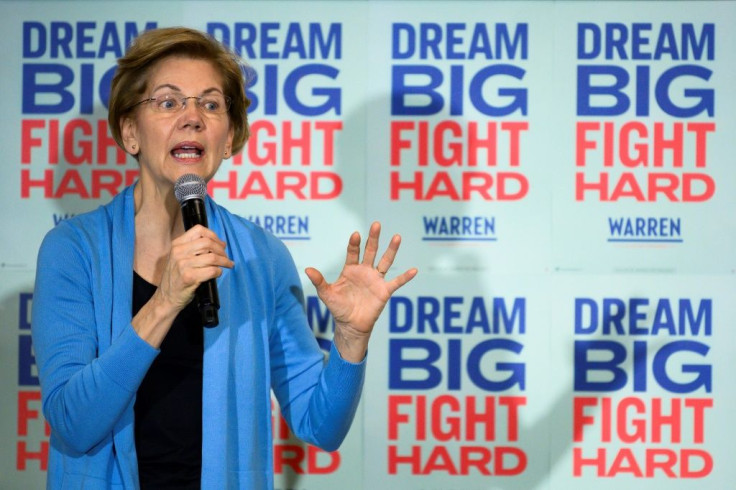 While Warren's underwhelming performance in the Democratic Primary among nonwhite voters may lead some to assume she would struggle to attract those voters as VP, this poll suggests otherwise. Stacey Abrams received the highest marks from black voters in both states, but Warren finished second behind her among black voters.
Ashindi Maxton, co-director of Donors of Color Action, told Axios in a statement "We think it's clear that a ticket that mobilizes and excites the broadest coalition of voters will help Democrats take back the White House," and if these polling results from Michigan and Wisconsin are reflected in other swing states like Florida, Arizona and Pennsylvania, then Warren's chances of becoming Biden's VP are very strong.
© Copyright IBTimes 2023. All rights reserved.