New York Fashion Week Gets Makeover With Own App, Apple TV And Drones On Catwalk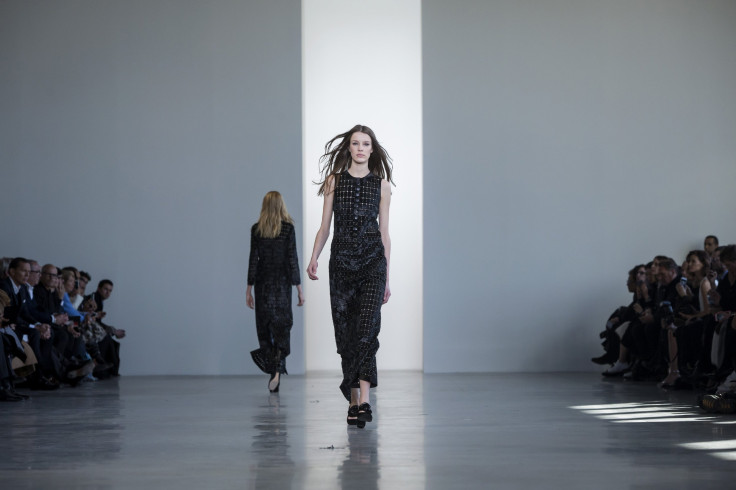 The New York Fashion Week fall show, which was kicked off with a preview of photographer Patrick Demarchelier on Wednesday, is getting a makeover. The show, which will continue from Sept. 10 to Sept. 17, was co-developed by WME/IMG.
The company is also releasing a NYFW app, which is available for free in both the App Store and Google Play. The app will provide real-time tracking about late shows and traffic updates.
Also, it will live-stream fashion week content like the plethora of runway shows and some behind-the-scenes action. All this will be done from the two new locations: Moynihan Station and Skylight Clarkson Square. The NYFW will have live-streaming for the public at a specific time.
"We'd like to live-stream at Times Square in the future," Catherine Bennett, senior vice president and managing director of IMG, said.
The company will also launch an all-fashion channel, Measure 2 Measure, a few weeks after NYFW. The channel, starting in October, is part of an exclusive deal with Apple TV. IMG is also in talks with ABC Family to make a documentary that follows seven fashion week figures, including a designer, a buyer and a fashion model.
Meanwhile, the new NYFW sponsor Intel will make drones fly over certain catwalks to show a different perspective. It has also collaborated with innovator Francis Bitonti to create a 3D printed dress that "senses the model's adrenaline."
There will also be several new elements, including more parties, an art installation and more technology. Twitter and Instagram are co-hosting official New York Fashion Week parties and Snapchat will house two "official" fashion week stories: Sunday and Wednesday.
© Copyright IBTimes 2023. All rights reserved.