New York Marijuana Legalization: Cuomo Reveals Legal Weed, Vaping Plan For 2020
Marijuana legalization in New York will take some more time. This follows the statement of Governor Andrew Cuomo Tuesday that he wanted New York's policy to have a "regional symmetry" with Connecticut and New Jersey on matters like pot legalization and regulations on vaping.
"I want to talk to Connecticut, and then I want to talk to Jersey, about having a regional symmetry on vaping products and marijuana," Cuomo told Long Island News Radio in an interview.
Cuomo said he would meet with Connecticut Gov. Ned Lamont and New Jersey Gov. Phil Murphy, to discuss marijuana legalization issues.
The New York Governor, a Democrat, noted that it makes no sense if a neighboring state follows a different policy that would work as an incentive for people to drive over the border and buy it there.
"You just drive to New Jersey to buy it and smoke it on the way home," Cuomo said.
However, Cuomo made clear that he hopes to legalize pot in the New York state sometime next year.
The Governor also added that a law will be passed in January banning all company advertising targeting youth smokers.
"If we don't do it … no one else is going to help us. … We're on our own," Cuomo said. "We're on a boat in the middle of the ocean, the engine doesn't work, and we're on our own."
Support for marijuana legalization
There is considerable opinion build up favoring marijuana legalization. Actress Mary Louise Parker is an influencer favoring marijuana legalization.
She thinks it would help the economy and society if pot becomes legal.
Although Cannabis or marijuana is associated with a perception of "getting high" the medical uses are also in focus.
The THC or tetrahydrocannabinol acid in a cannabis plant, upon drying drains the acid and leaves the THC that causes euphoric sensations.
The recreational effects of THC can range from stimulation, giddiness, and other escalated sensations.
However, leaving aside the psychoactive effects, THC also has clinical benefits, according to experts. They include antiemetic appetite stimulation, anti-tremor properties, antidepressant effects, and immunologic-modulating actions.
Supporters also cite the permissible uses of THC as useful in mitigating chronic pain, seizures, glaucoma, and HIV/AIDS.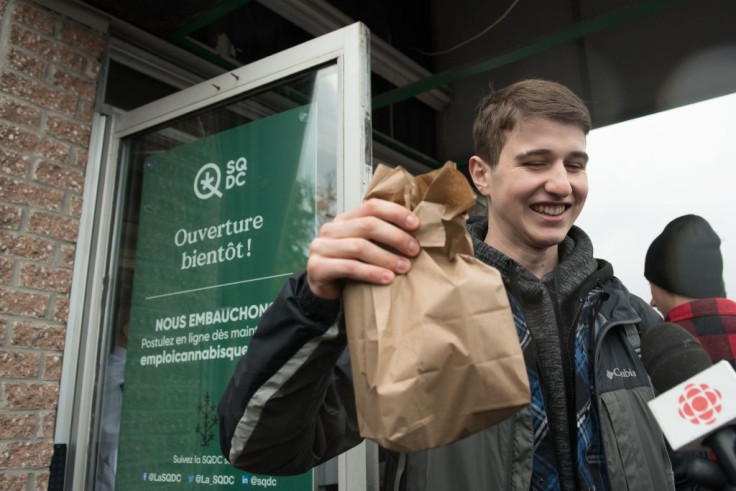 According to Cannabis news, research is in progress to check THC's interaction with flavonoids for anti-cancer treatment.
Meanwhile, applications of Cannabidiol also called CBD are expanding. It is legal at the federal level although FDA is still working on its regulations for use in supplements.
According to a study by HerbalGram Herb Market. CBD is the best-selling herbal supplement of the natural channel.
© Copyright IBTimes 2023. All rights reserved.