New York Rangers Grant Ryan Reaves' Wish; Minnesota Wild Step In As Trading Partner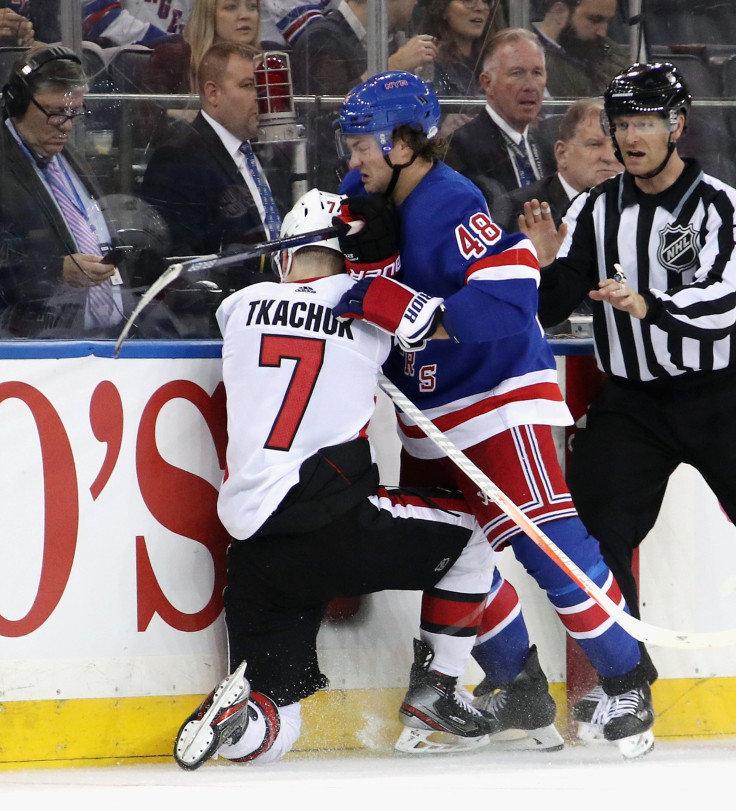 KEY POINTS
The New York Rangers send Ryan Reaves to the Minnesota Wild for a fifth-round pick in 2025
The Rangers are unlikely to have used for their acquired future pick from the Wild
The Rangers are in search of solutions as their NHL season continues to disappoint
The New York Rangers gave in to the request of forward Ryan Reaves' wish to be traded following reports that the 35-year-old hockey player was dealt to the Minnesota Wild in exchange for a 2025 NHL Entry Draft on Wednesday, November 23.
This came not long after Reaves had asked for a trade when the Rangers were in Los Angeles.
New York swiftly acted on the Canadian's request and found a taker in Minnesota.
Furthermore, the Rangers will not retain any of the $1.75 million salary of Reaves, something that will now be accounted for by the Wild.
This means the Rangers also got a bit of flexibility as far as adding talent, depending on what Chris Dury deems fit.
The Rangers now have about $2.5 million in cap space, something they can use on a player of their choice but only if the price is right.
As far as the 2025 pick that New York got, it may hardly be of value to the team.
With the departure of Reaves, this means that the Rangers will be carrying only 22 players.
With the extra roster spot, they can both accrue cap space while having the flexibility to call up or acquire other players as needed.
Hence, it remains to be seen what the Rangers plan to do as far as approaching their upcoming games.
That includes how to address games that may become too physical–a reason why it would be wise for the Blueshirts to seriously consider filling in the void.
But then again, it also depends on how the Rangers adjust to their new rotation.
The intent is to see improvement so it will be interesting if the remaining players can rise to the occasion.
Entering the 2022-23 NFL season, the Rangers were tipped to be among the favorites to win the Stanley Cup.
Unfortunately, they got off to a bad start paired with surprising performances from other Metropolitan Division teams, so there is a possibility that New York could miss the playoffs.
They have encountered rough sailing, a run that includes two separate three-game losing skids.
So far, the Rangers have lost five out of their last seven assignments, something that needs to be resolved soon.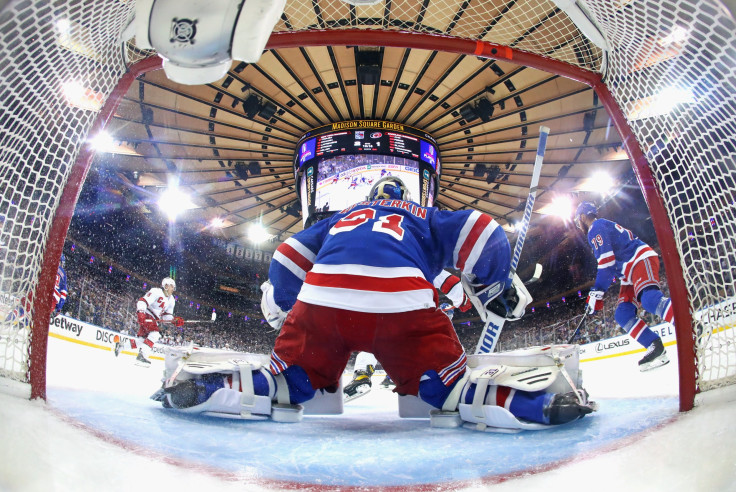 © Copyright IBTimes 2023. All rights reserved.