Next 'Call of Duty: Modern Warfare' Installment's Story Seemingly Teased In 'Warzone' Finale Cutscene
KEY POINTS
Rumors about the next "Call Of Duty: Modern Warfare" installment have been rife online
"Warzone" final cutscene reportedly hint at something related to "Modern Warfare"
The final cutscene of "Call of Duty: Warzone" is only available after players completed some missions
There is no official confirmation yet if a new "Call of Duty: Modern Warfare" is on the way, but several fans noticed that the final cutscene of "Call of Duty: Warzone" may be teasing about the story of the rumored "Modern Warfare" installment.
"Call of Duty: Warzone" players can access this cutscene after they complete the Intel missions in the game. In the said cutscene, Captain Price and his squadmates successfully prevented the Ultranationalist Viktor Zakhaev from detonating the nuclear bomb beneath Verdansk. Captain Price threw Zakhaev over the trailing on top of the dam, which most likely killed the antagonist. Price then contacts the popular "Modern Warfare" character Soap MacTavish.
Mactavish tells Price that he is just half a click off the coast of Verdansk, telling him that things are "really heating up out here." After that, Price leads the squad to rendezvous with him, hinting that the next time players would see "Modern Warfare," these two popular characters will reunite in some sort of a new conflict. Whether Soap MacTavish is coming to "Modern Warfare" or in its sequel is not yet confirmed.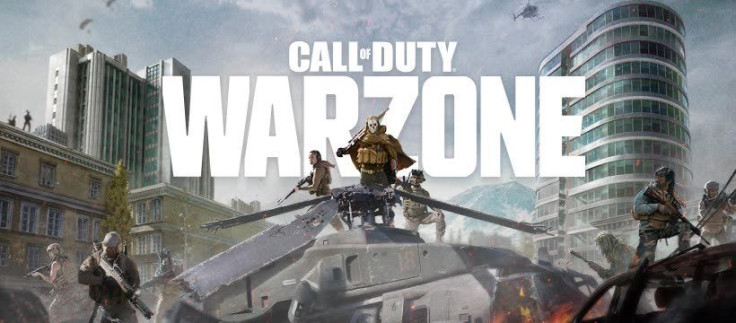 However, the operator is already in the game's files alongside uncovered new "Modern Warfare" weapons from the same time period. At the moment, "Call of Duty: Warzone's" story has somehow shifted to the "Black Ops Cold War" era and it looks like "Modern Warfare" content will arrive sometime in the future.
Talks about the arrival of a new "Call of Duty: Modern Warfare" installment have been a favorite topic among fans. Industry insider Tom Henderson said in a tweet that the 2021 installment of "Call of Duty" is highly likely to be a "Modern Warfare" title. He also mentioned that the game would have a modern-day setting.
It is worth noting that while the latest details about the alleged new "Call of Duty: Modern Warfare" installment are interesting, these are not official. In this case, it is highly recommended to take these leaks with a pinch of salt. Meanwhile, "Call of Duty: Black Ops Cold War" just released its first season.
© Copyright IBTimes 2023. All rights reserved.
FOLLOW MORE IBT NEWS ON THE BELOW CHANNELS