Nexus 6P Review: How Google's Flagship Smartphone Compares To iPhone 6S On Camera, Battery, Display And More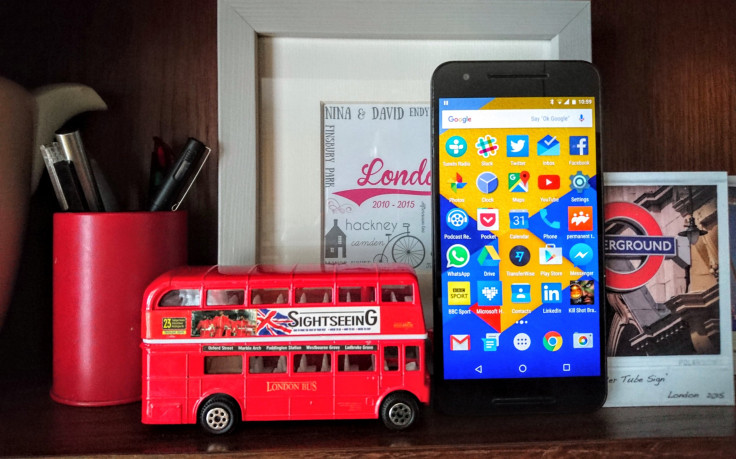 Except for last year's Nexus 6 smartphone, I have liked all of Google's Nexus series. They have been affordable, fast and offered the best Android experience. The latest incarnation -- the Huawei-built Nexus 6P -- may not be as affordable as previous models but it still offers a premium Android environment and with the addition of a camera that promises to compete with the best on the market (though falls short slightly), is seen by many as the Google smartphone to finally go toe-to-toe with the iPhone on all fronts.
In Huawei, Google has chosen the up-and-coming star of the smartphone market. Google has its own reasons for choosing Huawei, but there is little doubt that the company -- now the third biggest smartphone maker in the world -- has the skills to make a great smartphone. For evidence just see its 2015 flagship model, the Mate S.
It's A Big Smartphone
The first thing I noticed about the Nexus is that it is big. It has the same footprint as the iPhone 6S but features a larger 5.7-inch screen versus a 5.5-inch display on Apple's big phone. It is as slim (7.3mm) as the iPhone 6S Plus and significantly lighter (178g vs 192g), but I found it difficult to handle. Not quite as much a struggle as the Nexus 6 from last year, but nowhere near as comfortable as the company's own Mate S, which has a 5.5-inch screen but a much more compact design.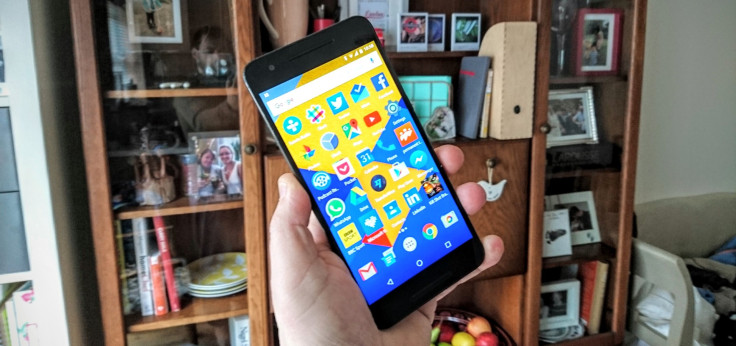 I don't really like big phones anyway (probably something to do with my small hands) but if you do, and you have tried out an iPhone 6S Plus and liked it, then the Nexus 6P offers a very similar experience.
The Nexus 6P is available in Aluminum, Graphite, or Frost (or silver, black and white to you and me) and while the look and feel of the phone is nice, it is nothing more than that really. The only notable piece of design is the very slightly bulbous camera enclosure at the top of the rear cover, which I initially thought would be annoying but it's not and when lying on a flat surface you don't even notice the bump.
Camera
That bump is where the biggest upgrade to the Nexus 6 lies -- the camera. Cameras on all Nexus models to date have been poor to say the least. The Nexus 5 -- which was launched two years ago -- was about as close to a perfect smartphone as I have used except for the terrible camera. In the intervening two years smartphone camera technology has advanced significantly so Huawei and Google had a major challenge on their hands to get it right on the 6P.
There is no doubt the camera technology included on the Nexus 6P is a huge advance on anything seen in a Nexus before, but it still falls short of matching the best smartphone cameras on the market. Don't get me wrong, this is still a really decent camera for most situations. It takes well-balanced, detailed shots in good lighting conditions and in low light performs admirably, though there is still a lot of noise in dim light.
Here are a couple of sample images from the Nexus 6P.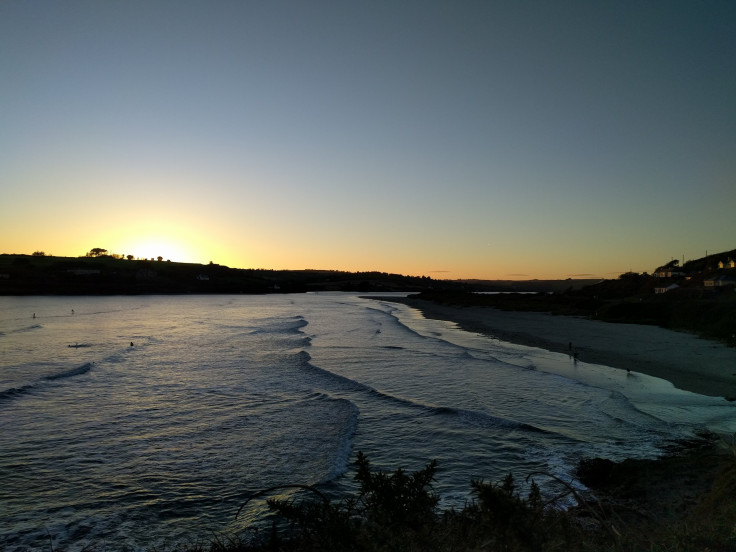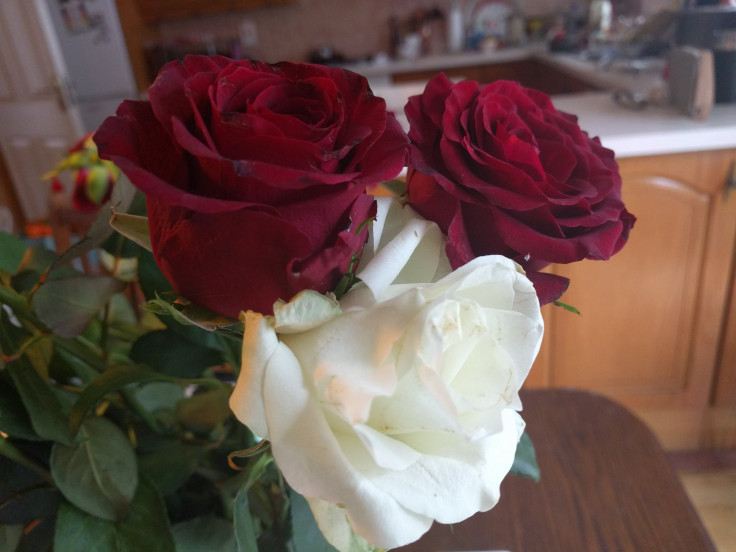 I found the auto-focus system was slower than the iPhone 6S, LG G4 or Galaxy S6 Edge+, which meant that capturing pictures of my 14-month-old son was a challenge as he doesn't particularly like standing still a lot. The camera app features a new SmartBurst mode which captures shots at 30 frames per second. It automatically stitches these together to create shareable GIFs and while this could be handy, the results are choppy and are not as slick as Apple's Live Photos.
The front-facing camera is 8 megapixels and produces excellent, detailed images and is great for video calls.
Performance And Battery Life
Elsewhere the Nexus 6P has everything you would expect from a flagship smartphone in 2015. It's 5.7-inch screen has a huge resolution of 2560 x 1440 (known as 2K) which gives the phone a pixel density of 518 pixels per inch (ppi). This is significantly higher than the resolution of the iPhone 6S Plus (401ppi) and thanks to the use of AMOLED technology the screen on the Nexus 6P appears much brighter with colors popping a lot more.
Huawei has done well to tone down the type of over-saturated colors which plagued AMOLED screens for years and the Nexus 6P screen can easily match anything on the market.
Huawei Nexus 6P | SpecOut
Another solid feature is the fingerprint reader on the rear cover. Huawei included a similiar sensor on its Mate S, and just like that model, this sensor works brilliantly, allowing you to register up to five fingerprints and unlock the phone. The sensor is fast and accurate and even worked with wet fingers. The only issue is that because the phone is so large, reaching the sensor could be an issue.
In terms of performance the 6P is fast and responsive and was easily able to handle anything I used it for (gaming, web browsing, streaming live video, navigation, hotspot) and even when multitasking, the performance never slowed down noticeably, though the rear cover did get slightly warm.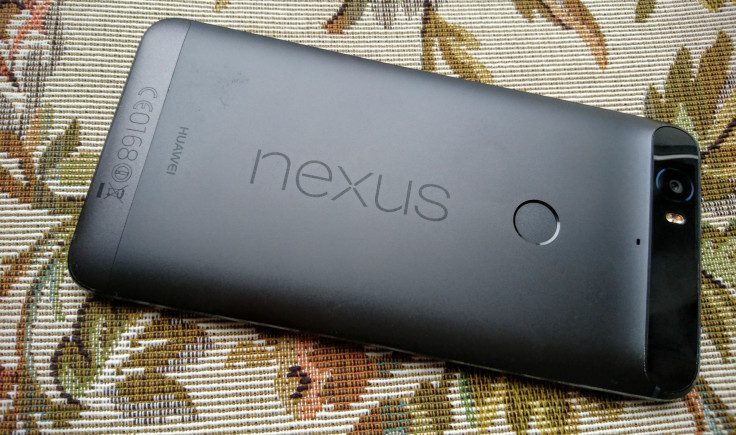 Battery life is also a plus for the Nexus 6P, as I easily got through a typical day of use with battery to spare. There is no wireless charging support (something the Nexus 6 had) but there is fast-charging through the USB-C port, which promises seven hours of use from a 10-minute charge. In use I found these figures to be overestimated, but 10 minutes will significantly extend your smartphone battery.
Marshmallow
One of the reasons for the good battery life is Doze, a feature of Android 6.0 (Marshmallow) that puts your phone to sleep while it's idle without you having to turn on any settings. Aside from performance improvements, the other big update to Android Marshmallow is called Now on Tap, which is meant to give you more information about what is on screen at the moment.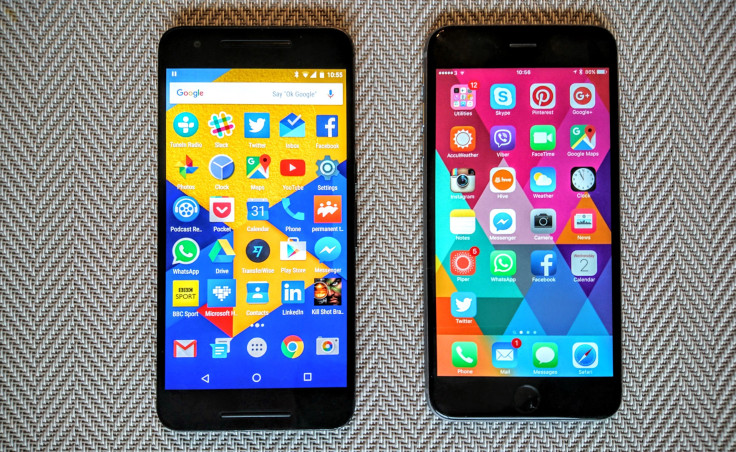 Press and hold the home button while browsing a web page and Now on Tap will scan the page and offer up links it believes are relevant. Alternatively, if you are listening to your favorite radio station, you can ask "Who sings this song?" and theoretically the system should give you the answer.
Theoretically, that is how it should work, but in reality the system is still very much at work in progress but there is certainly potential there. For the moment, Google Now is still great at proactively alerting you to up-coming meetings, flights and sports events, while the Nexus 6P also allows you control the phone with your voice, even if the screen is off.
The phone is available in three variants: 32GB ($499), 64GB ($549) and 128GB ($649) but note there is no expandable memory.
The Nexus Conundrum
The Nexus range of smartphones is tough to quantify. Loved by Android fanboys and the tech blogosphere, the devices which aim to show Android at its best have so far failed to really make an impact on the general smartphone buyer's radar. Google says the point of the Nexus effort is not to sell tens of millions of units but as a way of showcasing each major iteration of its mobile operating system and inspiring manufacturers to build even better smartphones.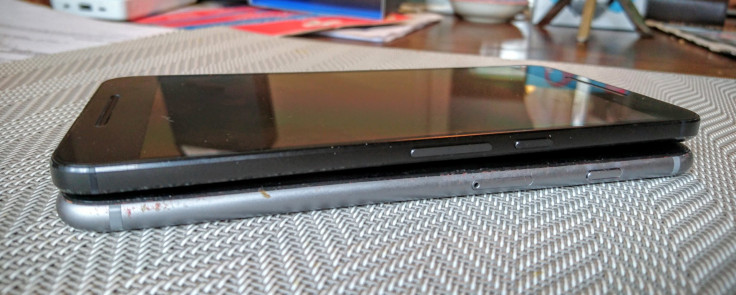 It is questionable just how successful this endeavor this has been. There is no doubt that since the first Nexus device was launched, Android is the world's dominant smartphone (computing) platform, but for the most part the market is made up of budget devices which don't exactly show Android at its best and in many cases don't even have Google's services included. Among those smartphones which don't use Google's services are many of those sold by Huawei, which sells a large proportion of its smartphones in China where Google's services are blocked.
The Nexus 6P is without a doubt a really good phone, but in a market where the iPhone dominates and Samsung has failed to make a significant inroads with the Galaxy S6, it is hard to see it making an impact beyond the core fanbase of Android enthusiasts.
FOR FREE to continue reading
✔️ Unlock the full content of International Business Times UK for free
offer available for a limited time only
✔️ Easily manage your Newsletters subscriptions and save your favourite articles
✔️ No payment method required
Already have an account? Log in
© Copyright IBTimes 2023. All rights reserved.