Huawei Mate S Review: Huawei's 5.5-Inch Android Smartphone A Worthy Rival To Apple iPhone 6S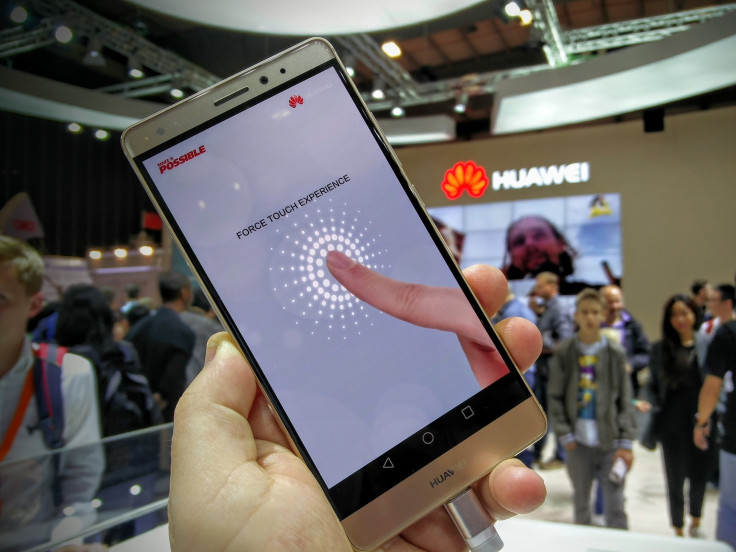 LONDON -- When I review smartphones I have a litmus test which tells me whether I really like the device. If I tell my family and friends about it, if I want to tell them who made it, what I think of it and get their opinion, then it's guaranteed I'm a fan.
For the past couple of weeks, I have been telling anyone who would listen (and some who wouldn't) about the phone I am currently using -- the Huawei Mate S. Haven't heard of it? That's not surprising, especially if you are in the U.S. Stateside, Huawei's brand is synonymous with low-cost budget devices and national security risk. But with a renewed marketing push, sports sponsorships, its recent high-profile partnership with Google on the Nexus 6P and the stunning Mate S, that could be about to change.
Stunning Design
The minute I picked up the Mate S, I knew this was something an order of magnitude better than any of Huawei's past entries. It felt like something from Apple, Samsung or HTC. From an aesthetic point of view it is a blend of HTC's One smartphones, Apple's iPhone and the Samsung's Galaxy S6 Edge.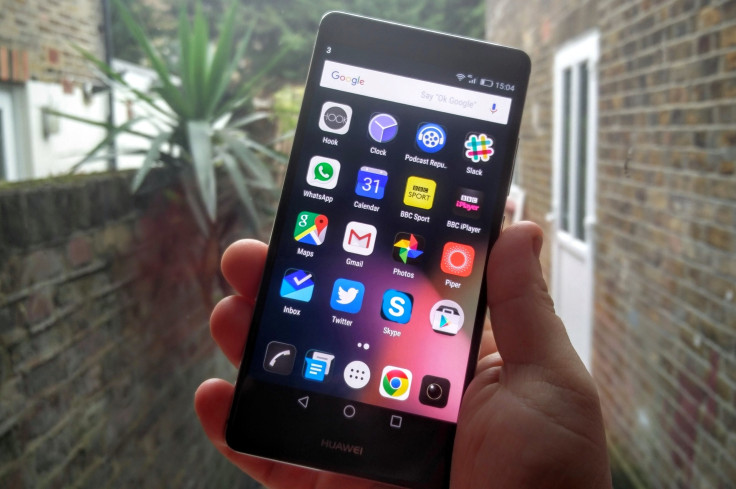 It is lightweight and slim. It is all metal and glass and it just feels great. It has a 5.5-inch screen (the same as the iPhone 6S Plus) but is significantly more compact than Apple's big phablet. Indeed the Mate S feels more like a smartphone than a phablet, though that could be down to my having used too many big phones lately.
The front of the phone is covered in Corning Gorilla Glass and is slightly curved to make one-handed use easier. In terms of design flourishes, Huawei has kept things simple. The only thing breaking the phone's sleek lines is the camera lens, which protrudes slightly in the center of the metallic cover on the back. Speaking of the back, it's complemented by a similarly-shaped indentation where the fingerprint reader sits.
Fingerprints
Let me talk about that fingerprint sensor for a minute. It is lightning quick and its position on the rear makes much more sense than on the home button, where most manufacturers put it. You can unlock your phone instantly using the sensor and it worked well over 90 percent of the time for me, even when my fingers were wet or when my son had covered the phone in Weetabix. I think it could be my favorite feature on the phone.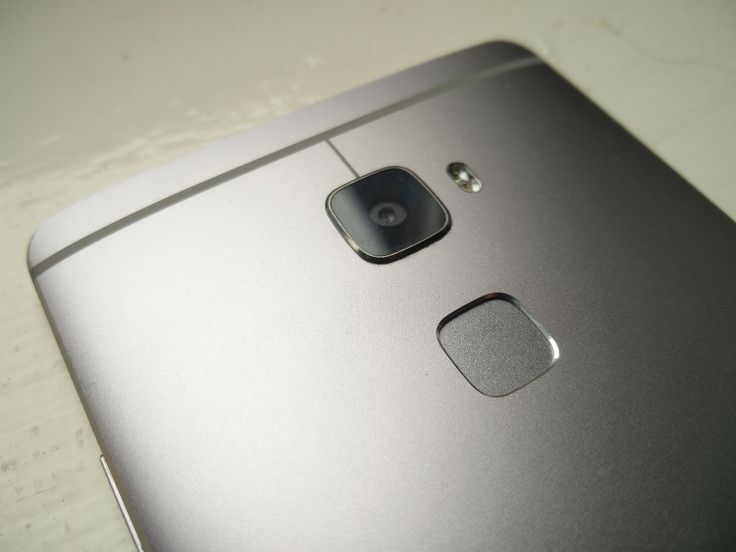 The phone's 5.5-inch screen is big and while the resolution of 1920 x 1080 is relatively low compared to a lot of the Android smartphones on the market, remember that Apple's iPhone 6S Plus has an identical resolution. While Apple uses LCD IPS technology, Huawei has gone for AMOLED, which has plusses and minuses.
AMOLED screens tend to oversaturate colors, making them pop more than normal. And while the screen on the Mate S tends to show colors as more intense than natural, it is not a major issue, and you do get blacker blacks thanks to AMOLED. I found the screen to be bright, sharp and clear in all situations.
Camera
The camera too is more than serviceable. While it is still a step below the best in the business (iPhone, LG G4, Galaxy Note 5) the 13 megapixel sensor delivers some excellent images. Optical image stabilization is present to make it easier to shoot blur-free shots and while the really fine detail you get from some of the better cameras out there is lacking, this is still a fast and responsive camera that produces some stunning images.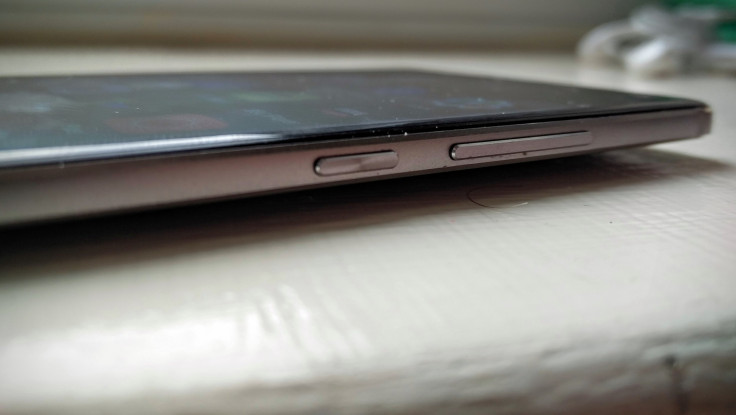 Internally, the smartphone is powered by Huawei's own Kirin 935 chipset, which is not the most powerful on the market. But it allows Huawei to become more vertically integrated in the way Apple is with the production of its A-series chips. That could make for even better phones down the road. I found the device had no problems handling anything I threw at it, from live streaming video to 3D gaming and more.
Huawei's previous flagship P series devices have suffered from overheating as a result of ultra-slim metal bodies, but that's not the case with the Mate S. It never felt like it was going to overheat, even during intensive use.
Another issue slim phones have is battery life and the 2700mAh cell inside the Mate S is on the small side. So I was surprised to find the battery on the phone lastest well into a second day, which is more than the majority of smartphones out there. One of the main reasons for this is a feature which actively monitors which apps are using the most power and alerts you to shut them down. This can get annoying and you can shut if off, but if you need longer battery life then it is a fantastic feature.
Emotional Problem
There is however a big problem with the Mate S, and this is an issue Huawei needs to sort out if it seeks mainstream acceptance in Western markets like the U.S. The problem is one of emotion, that is, the company's proprietary software which sits on top of Android called Emotion UI. With Android being used by over 80 percent of smartphones sold today, every manufacturer wants to stamp their identity both in terms of software as well as hardware.
It's not that Emotion UI is really terrible, it's just that it is no where near as intuitive and easy to use as stock Android. Turn the phone on for the first time and you are presented with a completely different layout with no app drawer, and a boat load of pre-loaded bloatware that you can't remove.
The company however seems to be aware of the problems with its software, and has appointed the women partly responsible for the UI of the original iPhone, Abigail Brody, as its head of UX experience to lead its software efforts in the future - - and this can only be a good thing.
U.S. Launch?
Glitchy software aside, this is a really great smartphone -- the only problem is that it may be difficult to get your hands on it. Huawei has said it has no plans initially to launch the Mate S in the U.S. as it has other phones planned for that market. The Mate S could, however, arrive in in the U.S. at a later date. If it does make it stateside, expect the price to start at about $720, based on pricing in Europe and the U.K.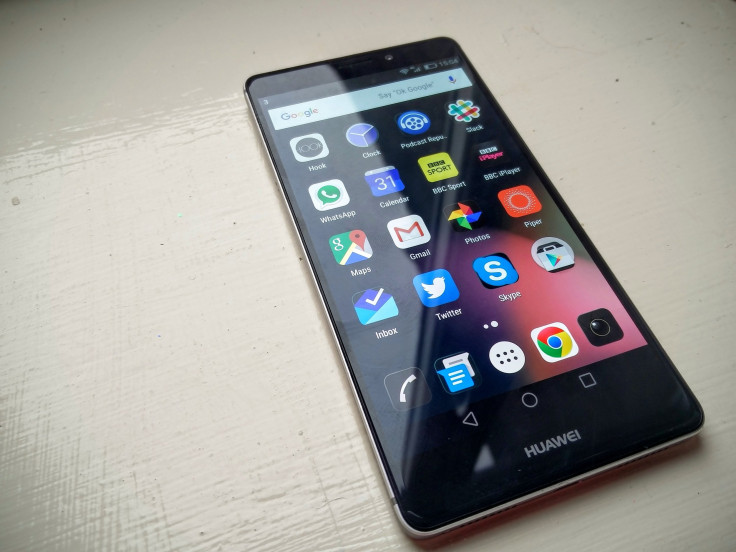 The Mate S is the perfect springboard for a company which has said it is making a renewed push to promote its smartphones and wearables in North America. In March, it stated it was going to push hard with traditional advertising, online promotion and sports sponsorships as it looks to counteract the negative feeling towards the brand after the U.S. government labeled its networking equipment a threat to national security and barred it from federal contracts.
Fellow Chinese company ZTE has had huge success with its sports sponsorships to date, and Huawei will be hoping to do the same. Last year Huawei announced its first U.S. sports sponsorship with the NFL's Washington Redskins (though the move may have been somewhat tone deaf given the backlash against the D.C. team's nickname).
Huawei said this week that its smartphone shipments in the third quarter of 2015 surged 63 percent, cementing its position as the world's third biggest smartphone maker. Sales of its premium smartphones accounted for one third of all revenue, showing it is no longer just a budget manufacturer. But in the U.S., which is the world's second biggest smartphone market, it still has a very limited presence. Changing that may be its next prioity.
FOR FREE to continue reading
✔️ Unlock the full content of International Business Times UK for free
offer available for a limited time only
✔️ Easily manage your Newsletters subscriptions and save your favourite articles
✔️ No payment method required
Already have an account?
Log in
© Copyright IBTimes 2023. All rights reserved.