Nexus 7 2013 Problems: Android 4.3 System Update Addresses Touchscreen And GPS Issues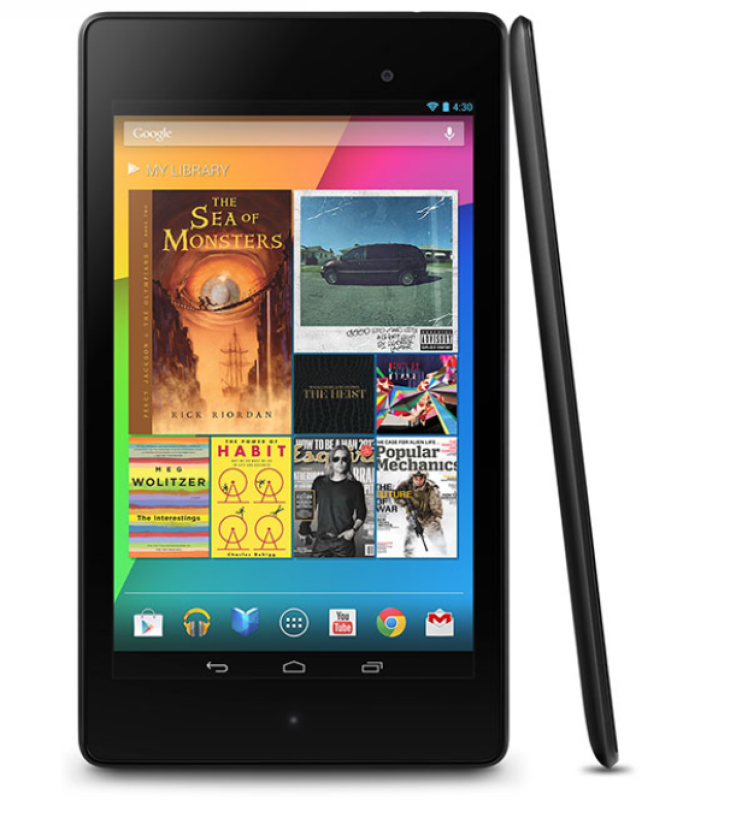 Owners of the 2013 Nexus 7 will be pleased to know that Google has begun rolling out an update to address several issues, which have been plaguing the new tablet since its late July release.
Google recently announced on its product forum that build JSS15Q of Android 4.3 Jelly Bean will be coming to the 2013 Nexus 7 over-the-air in order to fix the touchscreen and GPS issues that have been prominent for many early adopters.
The new Nexus 2013 Nexus 7 was hailed as having the world's highest resolution on a 7-inch tablet during its unveiling; however, in practice the device's screen has proved to be ultra-sensitive to a fault. Users report a number of mistyping issues including the wrong keys registering when typing, double taps and ghost taps registering when a user has not touched the screen. Nexus 7 2013 users also have an issue with the multi-touch gestures malfunctioning with phantom gestures. Additionally, 2013 Nexus 7 users are experiencing a GPS bug, in which the device's GPS won't work at all or will quickly drop within minutes of connecting or while switching in between apps.
According to Google, both issues will be addressed with the software update. There is no word as to whether any other enhancements or optimizations will come with the new build. Notably, it is not only the 2013 Nexus 7 tablet that has been having issues. The Android 4.3 Jelly Bean operating system has also been overrun with its own bugs, which users are anxious to see resolved. Android 4.3 users across several Nexus device platforms including the 2013 Nexus 7 have been dealing with slow performance speed, freezing, Bluetooth incompatibility and Wi-Fi issues, among many others.
Save for the software optimization that fixed issues involving Netflix, there is little to no news from Google on when these issues will be addressed with an update. Google recently began rolling out the build JWR66Y update onto the Nexus 4 tablet amid these other software problems, which appears to only address small security bugs.
Has your 2013 Nexus 7 tablet received the new system update meant to address its touchscreen and GPS issues? Let us know in the comments below.
Follow me on Twitter @FionnaatIBT.
© Copyright IBTimes 2023. All rights reserved.