Nicki Minaj Accused Of Using Body-Slimming Filter In 'Super Freaky Girl' Music Video
A social media user has pointed out the "glitches" in the body-slimming filter allegedly used in the music video for Nicki Minaj's latest single, "Super Freaky Girl."
An Instagram user who goes by the username problematicfame shared a side-by-side comparison of edited and unedited images of Minaj from the video to prove their point.
Aside from sharing photos that readily highlight the discrepancy in the rapper's waistline, the netizen also asked viewers to pay attention to the warped fence and bendy arms that may indicate a filter was applied to make Minaj look slimmer.
"Nicki minaj's body filter glitches several times in her new music video and there is even a moment when it hasn't been applied at all," problematicfame captioned their upload. "The fact that this technology exists and is used to this extent is depressing, in my opinion. sending nicki only love, i hope she realizes how perfect she is without the editing. keep the comments respectful, nicki is gorgeous no matter what."
The Instagram user's post quickly gained traction on the platform, drawing different reactions from other netizens.
"Y'all have good eyes. I feel like I cant always catch these subtle glitches," one of them wrote.
"They go straight to your subconscious which makes you (god forbid) more susceptible to insecurity, self-hate, etc. they're pretty subtle with it," another person said.
Another commenter then shared their thoughts on why the filter may have been necessary, writing, "Just last month she made headlines bc reporters thought she was pregnant. I can't blame her for wanting to present herself in the best way possible."
Meanwhile, another Instagram user said they couldn't believe filters as such exist, noting, "Wow they're even doing this in videos."
Minaj dropped "Super Freaky Girl" as well as the music video for it on Aug. 12. The said video has so far amassed more than 5 million views and nearly half a million likes on YouTube.
The song makes a reference to Rick James' 1981 classic "Super Freak." It is the rapper's first solo No. 1 on Billboard's Hot 100 chart and was the highest-selling song in the U.S. near the end of August.
Last month, Minaj hit the stage with some R-rated choreography as she performed "Super Freaky Girl" at the MTV Video Music Awards.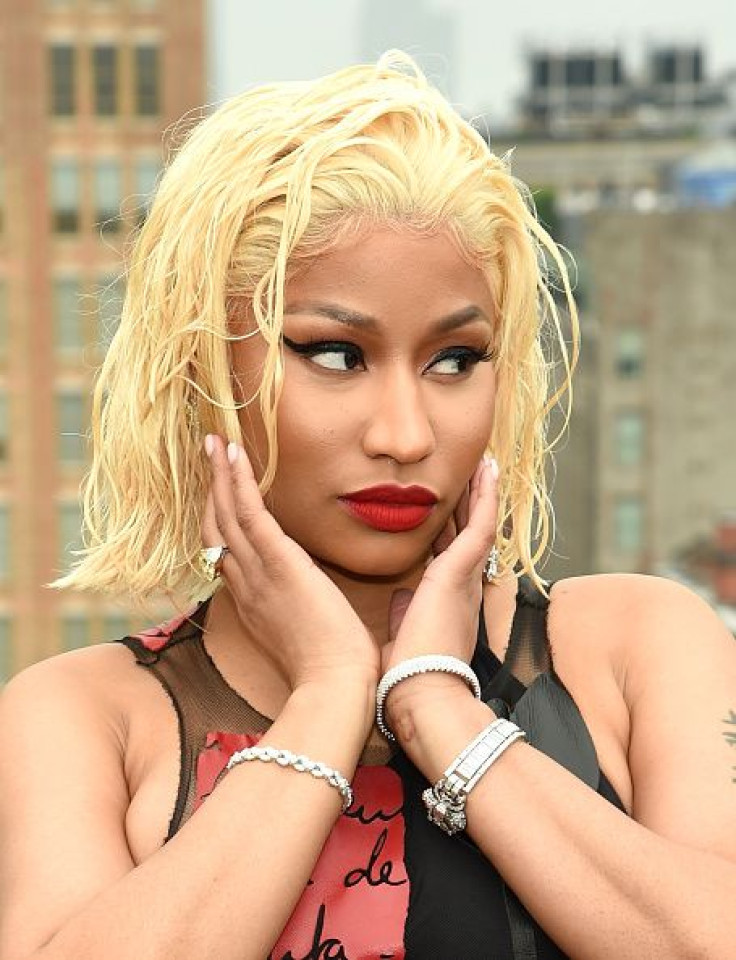 © Copyright IBTimes 2023. All rights reserved.