Nicki Minaj's Husband: How Many Years Could Kenneth Petty Face In Prison?
Nicki Minaj may have to spend some time away from husband Kenneth Petty if his upcoming trial doesn't go well.
The rapper's spouse could face up to 10 years in prison after failing to register as a sex offender upon moving to California in July 2019.
After turning himself in to U.S. Marshals on Wednesday, Petty pleaded not guilty to the charges against him, TMZ reports. According to Petty's lawyer, his client was planning to post his $100,000 bond later that day. Although prosecutors were pushing for the defendant to be placed on house arrest, he is instead being required to wear an ankle monitor. Furthermore, he had to turn over his passport and is restricted to traveling within Southern California.
He will remain under supervision until his trial begins on April 28, Us Weekly reports.
Petty was initially booked for the offense on Nov. 15, 2019, and released later that day after posting his $20,000 bond.
On Feb. 25, federal prosecutors filed an indictment against him. Additionally, the Los Angeles County District Attorney filed a criminal charge against Minaj's husband for his "failure to register initially or after address change."
Law officials labeled Petty a level two sex offender (meaning he's a moderate risk for reoffense) after he was convicted at the age of 16 for the attempted rape of a 16-year-old girl in April 1995.
He served four years in prison for that offense.
Petty also served about seven years in prison after pleading guilty in 2006 to first-degree manslaughter for his connection to a 2002 shooting.
Minaj, 37, has known Petty since she was a high school student living in Queens, New York. They reconnected in 2018 before she announced their marriage in October 2019. And judging by many of Minaj's Instagram photos, the two have been inseparable since.
In September 2019, the "Megatron" rapper, who formerly dated rapper Meek Mill, posted about her transitions with love on Twitter.
She wrote: "I rlly used to think love had to hurt. So I could never look down on anyone else. We are merely human. It's not easy to leave. Especially in the world of IG where all ppl want to do is post relationship goal pics for clout & attention. A man should make you feel safe, not afraid…"
"I remember being so afraid to speak cuz I never knew when that person would be in a particular mood and I could maybe say one wrong thing that would get me hit. So the diff you see in me now is that feeling when a woman feels lifted up, safe, appreciated & unconditionally loved," Minaj added.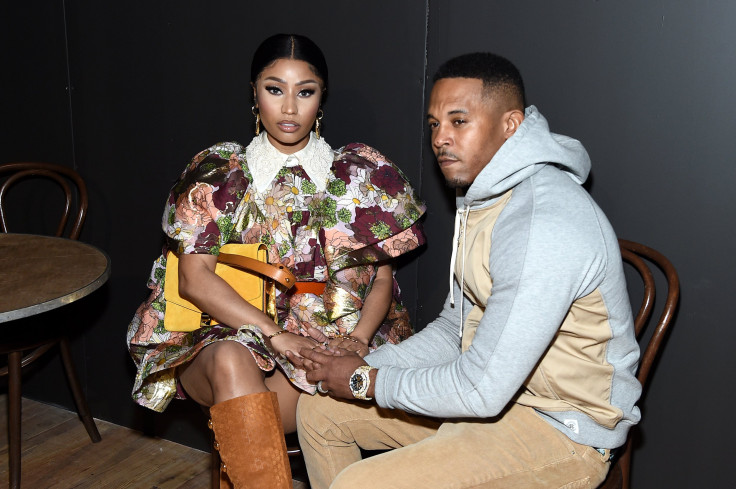 © Copyright IBTimes 2023. All rights reserved.