Nicolas Cage Sets Record Straight On Playing Joe Exotic In Amazon 'Tiger King' Project
KEY POINTS
Nicolas Cage suggested that Amazon may have shelved its "Tiger King" project
He said Amazon felt the material had "become past tense because it took so long for it come together"
The project may be shopped to other outlets, a report claims
It looks like fans won't get to see Nicolas Cage as the "Tiger King" after all.
Cage has played several eccentric characters in previous projects, but he confirmed in a recent interview that he's no longer attached to the role of Joe Exotic in Amazon's scripted series about the Oklahoma zookeeper-turned-convicted felon. With his confirmation, the Oscar-winning actor seemed to hint that the entire project has been shelved for now.
"We should clear the record," Cage told Variety. "I read two excellent scripts, which I did think were excellent, but I think Amazon ultimately felt that it was material that had become past tense because it took so long for it come together. They felt at one point that it was lightning in a bottle, but that point has since faded into the distance and it's no longer relevant."
The outlet also learned from unnamed "sources close to the situation" that the project, which was produced by Imagine and CBS Studios and inspired by the Netflix docuseries "Tiger King: Murder, Mayhem and Madness," may be shopped to other outlets.
Amazon declined to comment on the status of its "Tiger King" project.
Aside from Amazon, steamer Peacock also announced its own original true-crime series based on "Tiger King." John Cameron Mitchell, Kate McKinnon and Kyle MacLachlan are set to star in the limited series, which is tentatively titled "Joe Exotic," Entertainment Tonight reported.
While the outlet noted that Exotic would have been a perfect role for Cage, the actor still has a lot of projects on the way, including Tom Gormican's "The Unbearable Weight of Massive Talent" where he stars as a fictionalized version of himself. The film follows Cage as a cash-strapped actor who agrees to make paid appearances at a billionaire's super fan's birthday party as part of an elaborate CIA sting operation.
The "Leaving Las Vegas" star admitted that he had second thoughts about taking on the project.
"It was absolutely terrifying and I'm one of those folks that thinks that within reason if it's something that terrifies you or you are afraid of, as long as it doesn't hurt you or someone else, that's the very thing you should reach out towards," he told Variety.
"I'd never done a meta movie about myself before," Cage added. "But [the character] really isn't me. It's Tom's version of me, which is a kind of anxiety-ridden, completely hyperactive version of this person named Nicolas Cage or Nic Cage or Nicky Cage."
Meanwhile, Cage will next be seen in the thriller drama "Pig," which was co-written and directed by Michael Sarnoski. The movie will hit theaters Friday.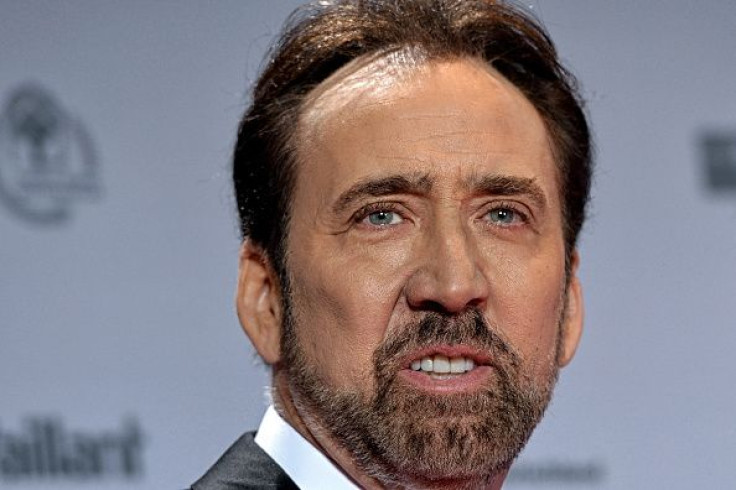 © Copyright IBTimes 2023. All rights reserved.